Evaluation and Treatment of Sports Injuries, Chronic Pain, and Other Musculoskeletal Conditions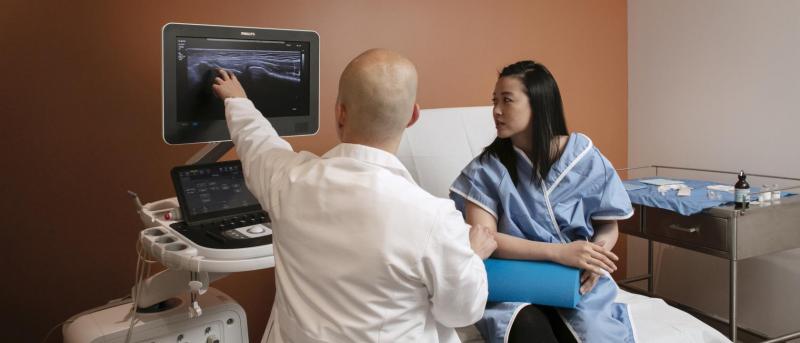 Musculoskeletal Imaging and Pain Management
Make an Appointment
Request an appointment with a musculoskeletal radiologist by phone or online. View our locations.
Musculoskeletal radiology is a rapidly evolving field in which specialists use advanced imaging techniques to diagnose arthritis, trauma, sports injuries, rheumatologic conditions, and bone tumors. Musculoskeletal radiologists also perform image-guided procedures and minimally invasive pain management therapies that often provide an alternative to surgery.
Columbia's musculoskeletal radiologists collaborate closely with orthopedists, sports medicine specialists, spine surgeons, physiatrists, and oncologists to provide expert diagnostic imaging and procedures. 
With recent advances in imaging technologies, musculoskeletal radiologists are able to create and interpret increasingly detailed images of often subtle issues involving bones, muscles, joints, tendons, nerves, and other connective tissue. 
Precise Diagnostic Imaging
Musculoskeletal radiologists use X-ray, MRI, CT/CAT, and ultrasound to diagnose and assess issues with the musculoskeletal system in the most detail possible.  Common diagnostic procedures include:
Interventional Procedures
Using image guidance, musculoskeletal radiologists can perform joint injections, cyst aspirations, soft tissue biopsies, and other non-invasive procedures.