Mammography and Breast Imaging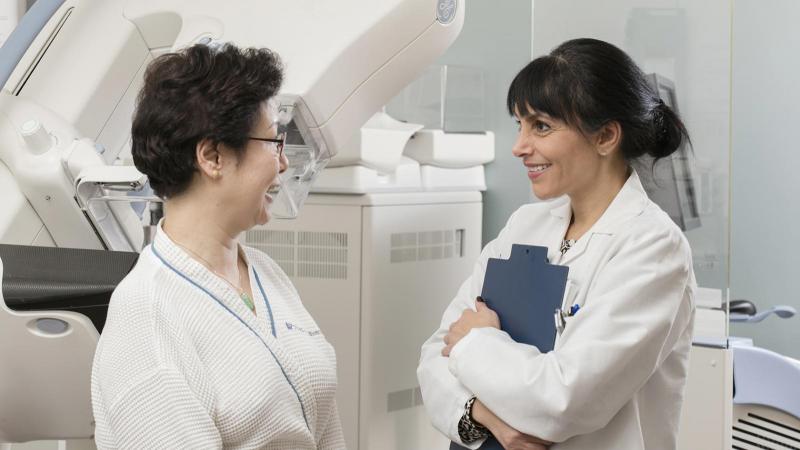 More than 230,000 women are diagnosed with breast cancer every year in the United States. The best way to fight this disease is through early and accurate detection.
ColumbiaDoctors breast imaging specialists are deeply committed to providing women with the highest level of screening and diagnostic breast care available. We perform and interpret more than 40,000 breast examinations and procedures every year, using the most advanced imaging technologies available today, including 3D and contrast-enhanced mammography.
Breast MRI
Contrast enhanced mammography
Routine Screening Mammograms
We offer state-of-the-art breast cancer screening in supportive, private, and comfortable settings. Our radiologists analyze these images on high resolution monitors supplemented by a computer-aided detection (CAD) system. This interpretative process optimizes our ability to identify changes on the mammogram that may allow detection of cancer at an early stage when it is curable.
Expert Diagnostic Services
Our breast imaging specialists provide state-of-the-art diagnostic breast imaging evaluation for women with symptoms suggestive of breast cancer, as well as second opinions for women who have been screened elsewhere. The tools we may use include mammography, ultrasound, MRI, and minimally invasive needle biopsies. Before you leave the center, we will provide you the results of your imaging study, and if we feel that the area of concern needs further evaluation, we will discuss the next steps in the diagnostic process with you.
Confused about where to go for your procedure? Questions about your procedure? Call 212-305-0519.