Patient Forms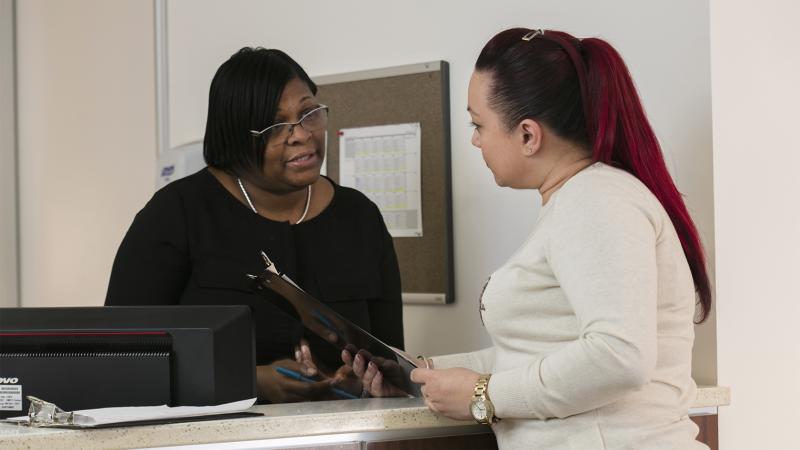 New Patient Forms
If you are a new patient, please complete these forms and bring them with you to your first visit.
Breast Imaging Patient Form
Bone Densitometry Patient Form
Interventional Radiology Form
Authorization for Release of Health Information
If you would like us to release any of your health information, you must fill out a written authorization.
FAQ to Obtain Copies of Radiology Medical Records
1. How do I obtain copies of my radiology medical records?
Patients or their representatives can complete and submit an Authorization to Disclose PHI form can be downloaded/Printed from the following website: https://www.hipaa.cumc.columbia.edu/patient-hipaa-forms. This can be downloaded as a fillable PDF but must include a signature of the patient/representative. The forms are available in English, Spanish and Chinese.

2. Where should the completed and legible authorization be sent for medical record requests?
Once you have completed the release form it can be faxed, emailed or mailed back to the medical records department:
ColumbiaDoctors/NewYork-Presbyterian Midtown*
Diagnostic Radiology - Phone: 212-326-5632
Interventional Radiology – Phone :212-326-8874
Fax number: 212-326-8529
Email address: radiologymedrec51@cumc.columbia.edu
Mailing address is 51 W. 51st Street, 3rd Floor Suite 300 New York, NY 10019 ATTN: Medical Records Radiology
ColumbiaDoctors MRI Center at Neurological Institute
ColumbiaDoctors Kreitchman PET Center
ATTN: Medical Records Radiology
Phone: 212-342-2899 option 4
Mailing/Pick up address: 722 West 168th Street Floor R1, New York, NY 10032
ColumbiaDoctors Tarrytown*
ATTN: Medical Records Radiology
Phone: 646-317-3352
Fax number 646-317-3360
Mailing Address: 155 White Plains Rd, Suite W100, Tarrytown, NY 10591
*Locations provide next day delivery for a fee, please call the office to coordinate delivery. Hours of operation vary by location, so please call ahead to confirm your pick up time.
3. Can parents request copies of their child's radiology reports?
Parents and guardians of minors (under the age of 18) can request copies of their child's
record and sign the Authorization. However, in New York State, if a minor receives services
obtained without their parents' or guardian's consent (e.g., medical services related to
treatment for alcohol and drug abuse, pregnancy and pregnancy services, sexual assault,
family planning, sexually transmitted diseases, and outpatient mental health treatment and
counseling) those specific records will not be released to the parent or guardian unless the
minor consents. For questions about this specific rule, please contact the Privacy Officer at
HIPAA@columbia.edu or 212-305-7315.

4. How will I receive copies of my radiology records?
On the authorization form please indicate whether you are requesting the radiology reports,
images or both. For radiology reports only, you specify the Date of Service (date you had the
exam) as well as the type of exam you had done. This can be indicated on the release form
where it states to specify information to be released. If you require images as well, then you
check off CD. Radiology images are available on CDs only. If you require pathology slides
please contact the pathology department at 212-305-6719. Please note that Radiology does
not have pathology slide capability and are unable to produce slides from this location.

5. What are my options for receiving my radiology records?
You have various options to receive your records.
Pickup: If you would like to pick up your record here at Columbia, on the release form where it states Name or Address to whom this information will be sent, youstate "self" and then in parentheses you state "pickup" and the date you are pickingup the record. Please note that we can do same day pickups however, we require the release form to be completed in advance; this will minimize your wait time if any. Please note that for pickup of records, proper identification is required such as photo I.D/driver's license. If someone else is picking up on your behalf, please ensure thattheir name is on the release form and that they have proper identification with them. The hours of operation for picking up records are Monday-Friday 9am-5pm.
Faxed: If you want the report faxed please indicate the name and fax number on the release form of the person to whom you want the report faxed to. Radiology does not provide reports/images in the following formats: email, DVD, flashdrive, and/or mychart NYP.
6. What are the methods for delivery of records?
If you want the records sent to your address or to a particular address please indicate the full
address on the release form where it states name and address of person to whom this
information is sent. All records are sent via Postal Service. Delivery time can take up to 7-10
business days depending upon your location.

We do provide UPS next day service for a fee of $10.00. Payment to ship records via UPS
can be made over the phone. Please contact our medical records department if you would like
your records sent out next day air via UPS. We can be reached at 212-326-5632 (W51st) or
646-317-3352 (Tarrytown).

7. How long does it usually take for me to obtain copies my radiology records?
The turnaround time to fulfill medical record request is normally 7-10 days. If you have an
urgent request for an upcoming appointment please contact our office directly so that we can
expedite your request. Please note that for records that are requested from 6-7 years ago may
require us to retrieve it offsite from storage which may extend the time to complete your
request.

8. Who can I contact if I have questions about radiology medical records requests?
Contact the specific medical records office, all information listed above.