Division of Interventional Neuroradiology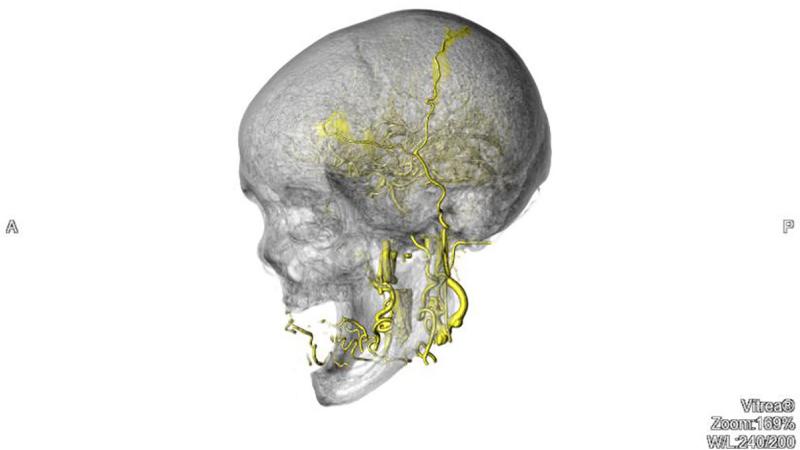 The Division of Interventional Neuroradiology is dedicated to the development and application of imaging to guide minimally invasive techniques utilized in diagnosis and treatment of a wide variety of conditions.
Interventional neuroradiology is an evolving specialty for minimally-invasive percutaneous and endovascular treatment of brain and spine diseases. Using advanced cross-sectional and three dimensional imaging, these procedures show great promise for improved diagnosis and clinical outcomes.
Our division consists of surgeons and radiologists with specialized expertise in endovascular treatment.
Procedures and Services
The endovascular procedures are performed on two dedicated biplane neuroangiography labs equipped with rotational angiography and 3D reconstruction software. Other procedures may be performed using sonographic or CT guidance. In a collaborative relationship with other disciplines, we have full anesthesia support on a daily basis for elective and emergency procedures. Stroke neurologists are actively engaged in the management of ischemic stroke patients. Columbia's Neurological ICU is among the most innovative in the world providing state-of-the-art care. We have access to the most modern neurological prosthetic implants (coils, stents, particulate, and liquid embolic materials) and disposable equipment (microcatheters, micro guidewires, and retrievers). We participate in many local and national research protocols for hemorrhagic and ischemic stroke. The neuroendovascular service is integrated with the neuroradiology and neurosurgical services and is comprised of a clinical fellow, a rotating resident, and medical students.
An integral part of the NewYork-Presbyterian Stroke Center, the program has been a leader in endovascular stroke research, participating in landmark multicenter trials for the treatment of ischemic and hemorrhagic stroke. This allows the program to provide access to the newest treatment options and devices, offered through clinical trials or after clinical trials have led to device approval.
A wide range of interventional neuroradiology procedures are performed in our brand new laboratories. The division treats vascular disorders of the brain and spinal cord using minimally-invasive, image-guided techniques. Using state-of-the-art technology and working with a multi-disciplinary team, many vascular diseases of the head and neck, brain, and spine can be effectively treated without conventional surgery.
Our interventional neuroradiologists support the most cutting-edge therapies offered for the treatment of:
Cerebral aneurysms
Brain arteriovenous malformations
Dural arteriovenous fistulas
Acute stroke
Intra-cranial tumors (e.g. meningioma, paraganglioma, hemangioblastoma)
Epistaxis
Carotid stenosis
Traumatic carotid and vertebral artery injury
Education
NewYork-Presbyterian Hospital/Columbia University Irving Medical Center offers subspecialized training in the performance and interpretation of neuroangiographic procedures as well as neurointerventional procedures.
Physicians who are board eligible or board certified in radiology, neurology, or neurosurgery may apply for the Endovascular Neurosurgery/Interventional Neuroradiology Fellowship Program.
Research
Members of the division perform original clinical and pre-clinical research in state-of-the-art facilities and participate in multicenter national and international studies. Over the last several years the division has been involved in numerous research trials and published in peer-reviewed journals.
Areas of academic interest and research include cerebral aneurysms and arteriovenous malformations, cerebrovascular blood flow regulation, and intracranial and extracranial revascularization therapy.
National organizations in which members are involved include the Society of NeuroInterventional Surgery the Radiological Society of North America and the American College of Radiology.