Molecular Imaging and Therapy Lab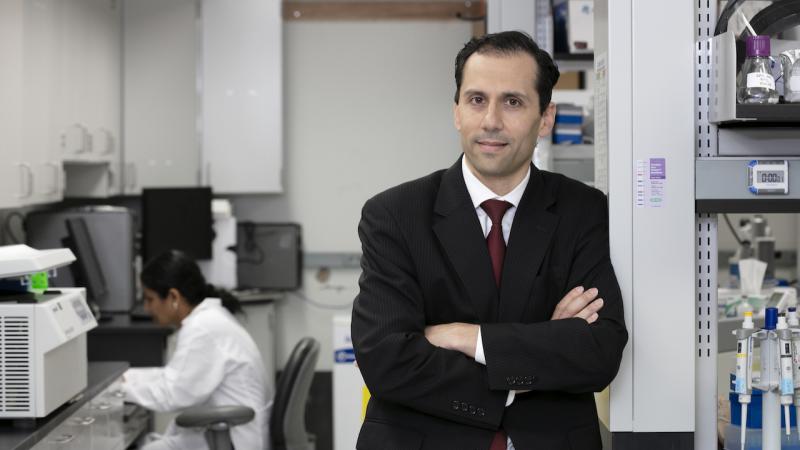 Location and Contact Information
722 West 168th Street, Floor R1
United States
The Molecular Imaging and Therapy Lab conducts innovative, cross-translational research to exploit molecular imaging and therapy techniques with the aim of personalizing therapeutics. Our research spans from bench to bedside—including chemistry, cell and molecular biology, drug development, preclinical animal imaging, and translation into humans. Our work is funded by the National Institutes for Health (NIH), various foundations, and pharmaceutical and biotechnology companies.
We partner with the Columbia Irving Institute's Translational Therapeutics Accelerator (TRx) and Herbert Irving Comprehensive Cancer Center's Accelerating Cancer Therapeutics (ACT) program to lead and co-fund promising novel imaging projects in partnership with collaborators. 
Our Research
Our group focuses on the following research areas: 
First-in-Human PET Tracers: Our first-in-human pipeline—developed from our cross-translational tracer and drug development program that partners with many investigators and companies—has led to a diverse number of novel tracers and first-in-human candidates, including three active first-in-human PET imaging trials.  
Utilizing Advanced Imaging in Drug Development: Through our close integration with Columbia's drug development accelerators, we are partnering with drug developers to add significant value in the preclinical and early development phases through advanced molecular imaging.    
Molecular Targeted Radiotherapy: Molecular targeted radiotherapy involves targeting lethal radioisotopes to cancer through various vehicles, including antibodies, peptides, and small molecules. Our laboratory has developed several such targeted therapies involving alpha and beta emitting radioisotopes. Additionally, we support clinical trials that require radiolabeling. We are partnering with our esteemed collaborators to explore the interaction between our molecular targeted radiotherapy and the immune system to pave way for novel immunotherapy combinatorial approaches. 
Novel Means of Drug Delivery using High Intensity Focused Ultrasound (HIFU) and Convection Enhanced Delivery (CED): We are developing novel techniques to deliver anti-cancer drugs and use advanced molecular imaging to visualize real-time drug delivery. This allows us to expand options to patients for hard-to-reach tumors, such as brain cancer. We have built a complete small animal neurosurgery and imaging suite and acquired a stereotactic small animal HIFU device to support our NIH-funded projects that deliver therapeutics and visualize real-time drug delivery using advanced multimodality molecular imaging. 
Imaging Immunotherapy: We are exploring several novel strategies to image early response to immunotherapy, including radiolabeling antibodies, peptides, and immune cells. We have developed several collaborations to utilize such techniques in their research and clinical trials.