Division of Cardiothoracic Imaging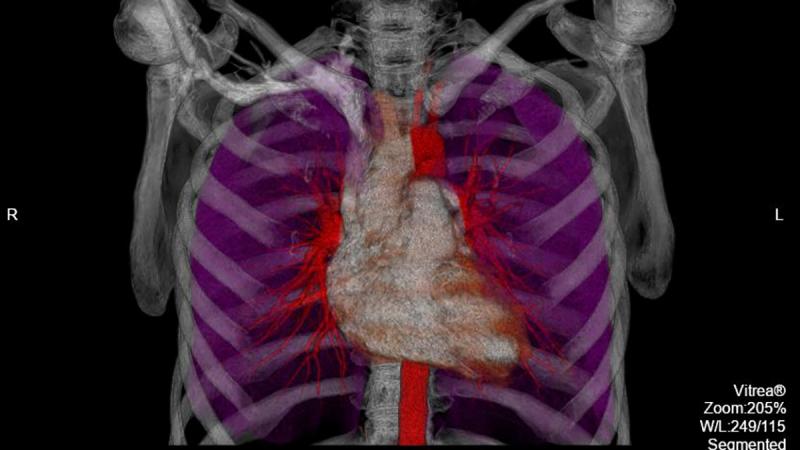 Services
The Division of Cardiothoracic Imaging provides the highest level of care and expertise in chest, cardiac, and vascular imaging. We offer Cardiac MR for a variety of causes in the adult population and for adults with a history of congenital heart diseases. We also perform Cardiac CTAs and aid in the evaluation of candidates for TAVR. We collaborate closely with faculty members from the Division of Cardiology, who have joint positions in radiology and cardiology.
Our close relationship with the pulmonologist and our interdisciplinary approach allows for outstanding interpretation of complex chest cases including interstitial lung disease, lung transplant evaluation, and chronic lung diseases.
Education
The division trains one cardiothoracic fellow during the academic year. Daily case conferences and one-on-one resident education also occurs. There are many ongoing research projects, and fellows are encouraged to submit abstracts and papers for conferences and publication during their year of training. Those interested in applying can refer to the Cardiothoracic Imaging Fellowship.
Research
The Division of Cardiothoracic Imaging is engaged in diverse research projects that focus on cardiac imaging, contrast induced nephropathy, and fetal MR.