PET-CT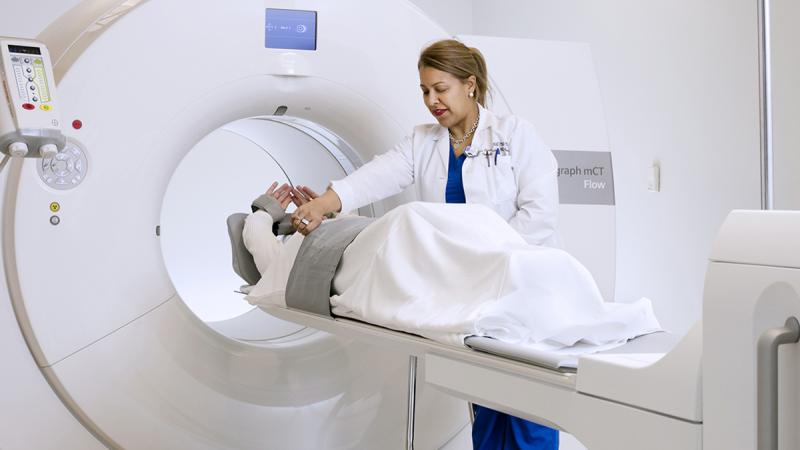 At Columbia Radiology, we perform and interpret more than 4,000 PET-CT scans each year, providing expert diagnosis of common and rare diseases. We offer state-of-the-art exams at our PET Center in northern Manhattan and our midtown Manhattan location, interpreted by our board-certified doctors.
What is a PET scan?
A positron emission tomography (PET) scan allows doctors to evaluate how well your organs and tissues are working. A safe radioactive chemical called a radiotracer is injected into your body before the imaging test. A PET scanner then detects cells that absorb large amounts of the radiotracer, which indicates a possible health problem.
You may be referred for a PET scan to check for signs of:
cancer, including breast cancer, prostate cancer, thyroid cancer, and others.
heart problems, such as coronary artery disease or a heart attack.
brain disorders, such as brain tumors, Alzheimer's disease, and seizures.
PET scans are combined with computed tomography (CT) in a dual-purpose PET-CT imaging device. PET-CT scans provide information that is often unattainable with other imaging procedures.
What to Expect From Your PET-CT Scan
We know that a PET-CT scan can be stressful, and our staff of nurses and technologists will make sure you are as comfortable as possible while you are with us. Your preparation and the details of the exam will depend on the specific exam your provider has ordered.