EPIC Orders-Only Radiology Order Guide
How to Order an Imaging Study From an "Orders-Only Encounter"
1. Use the search tool to search for "Orders Only". Click on the Orders Only Activity.

2. Find the patient by using their MRN or name. Click on "Accept", or "New" [encounter] if applicable.

3. Click on on "Add Order" at the bottom of the screen.
A text box will appear when you click "Add Order".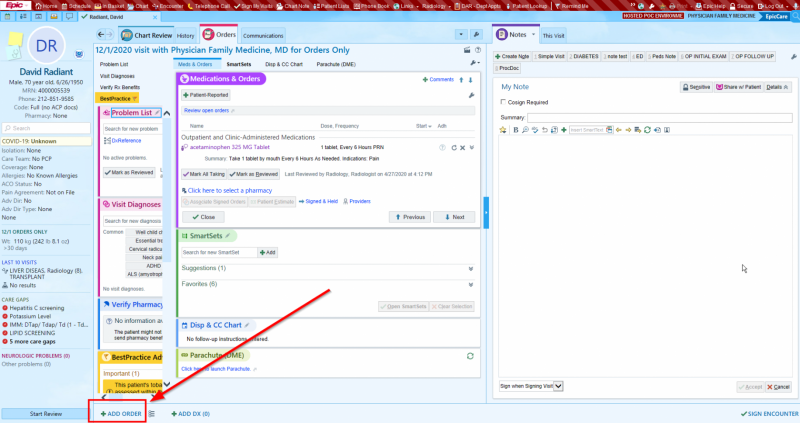 4. Type in the order that you are looking for. 
Hit return or click the plus sign to go to the next screen.

5. Click on the one you want - in this case I want an XR Upper Extremity Infant, bilateral.
PLEASE NOTE: For Tarrytown, 51st Street, MRI Center and PET Center locations, the procedure code must start with "IMG".
Double click your selection or click "Accept" at the bottom left to go to the next screen.

6. Fill out all of the required elements in the order. These are indicated by the red circle with the exclamation point in it.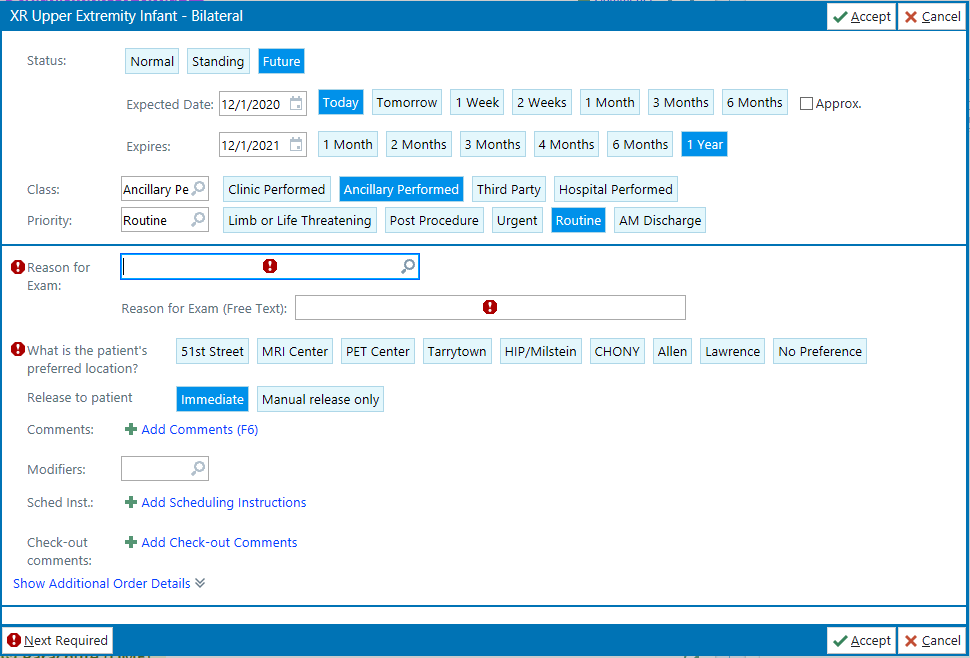 7. Add any scheduling instructions.
Click "Accept" at the bottom of the pop-up window when you are finished.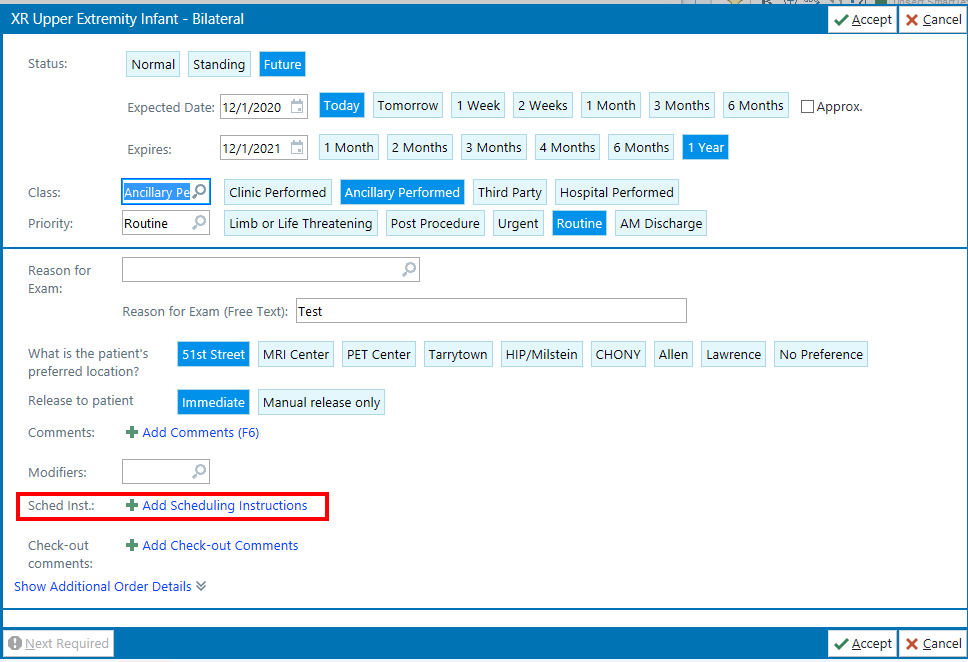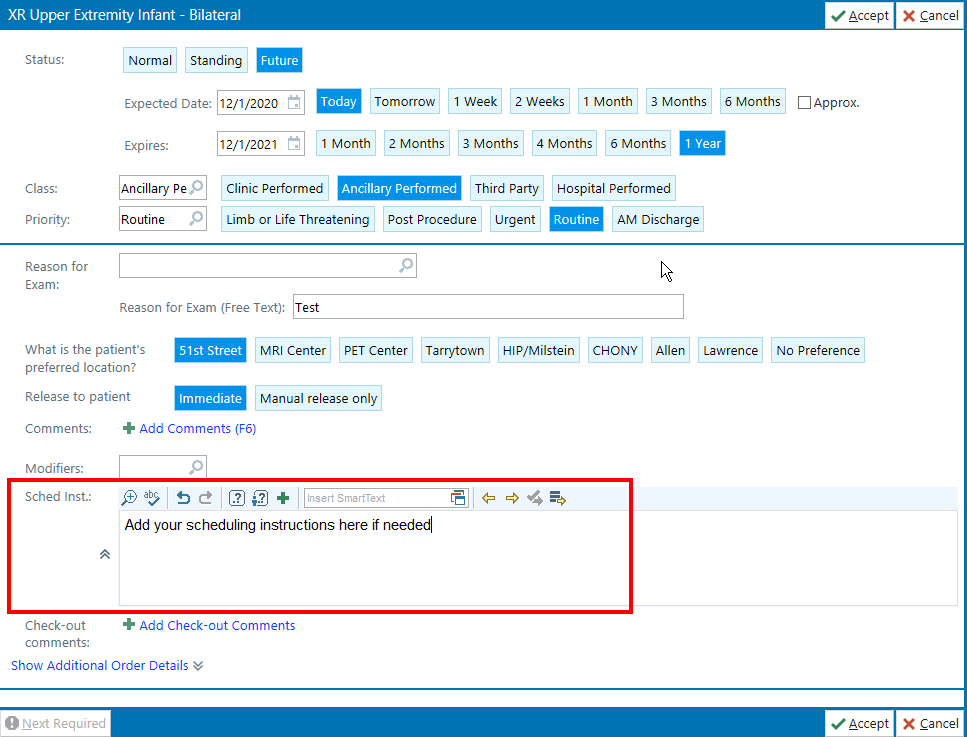 8. Click "SIGN ORDERS"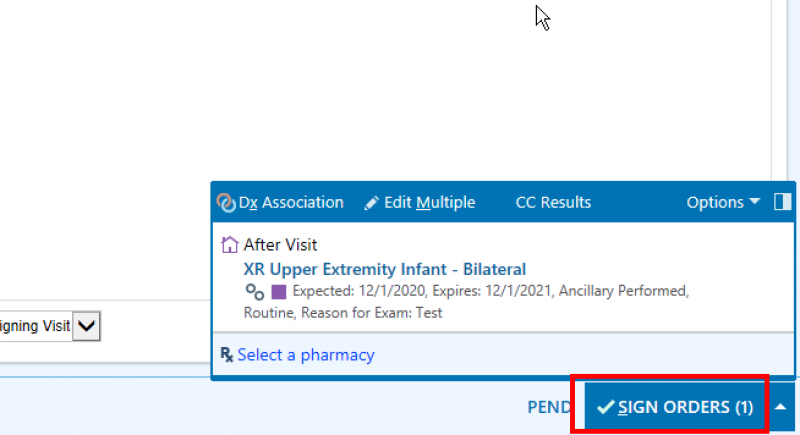 9. Then click "SIGN ENCOUNTER". This will close and end the encounter and remove it from your chart completion box.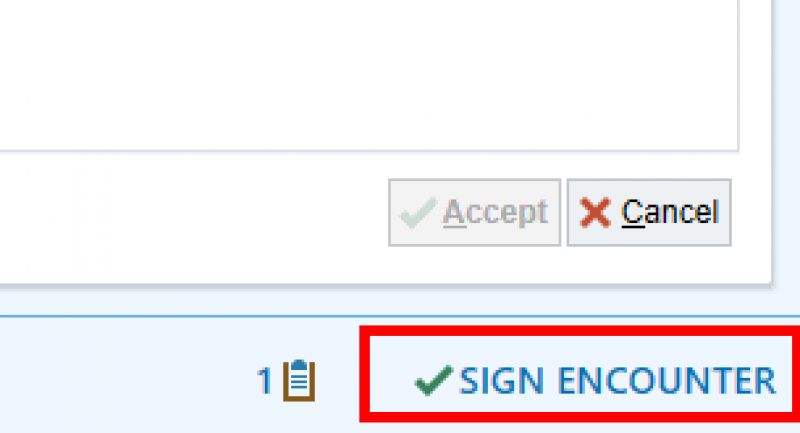 Updated on 3/16/2022