EPIC Orders-Only Radiology Order Guide
How to Order an Imaging Study From an "Orders-Only Encounter"
1. Create an orders only encounter by clicking "Encounter" on the top of the screen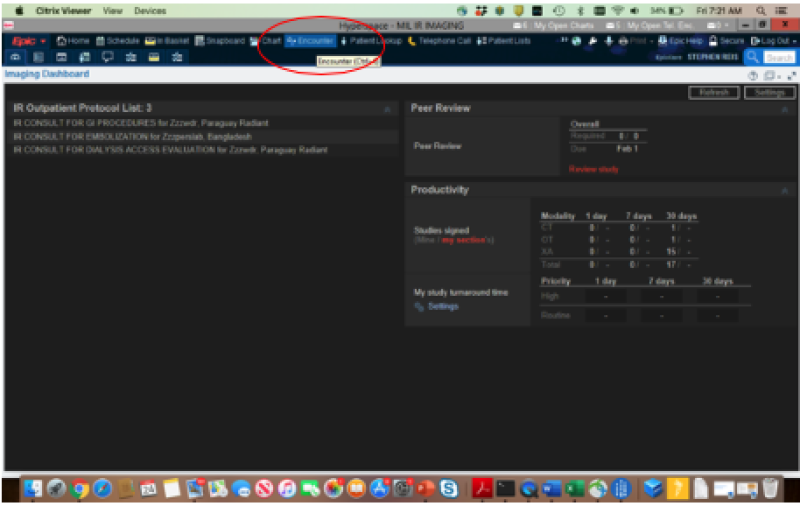 2. Find the patient by using their MRN or name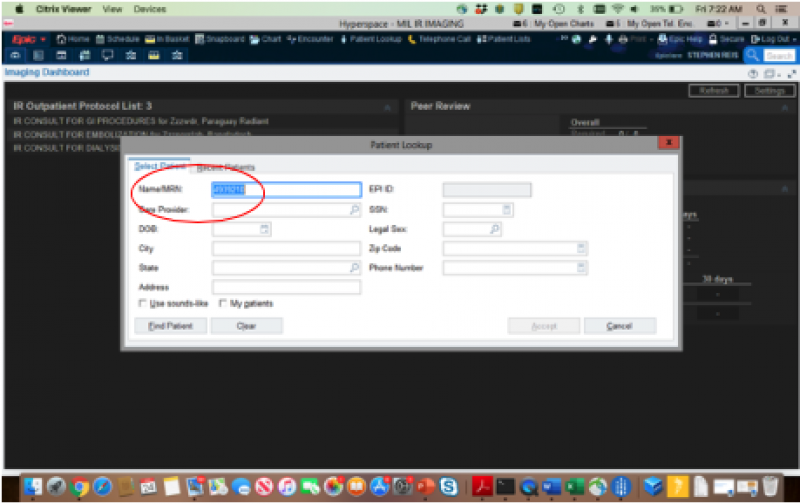 3. Click on "New"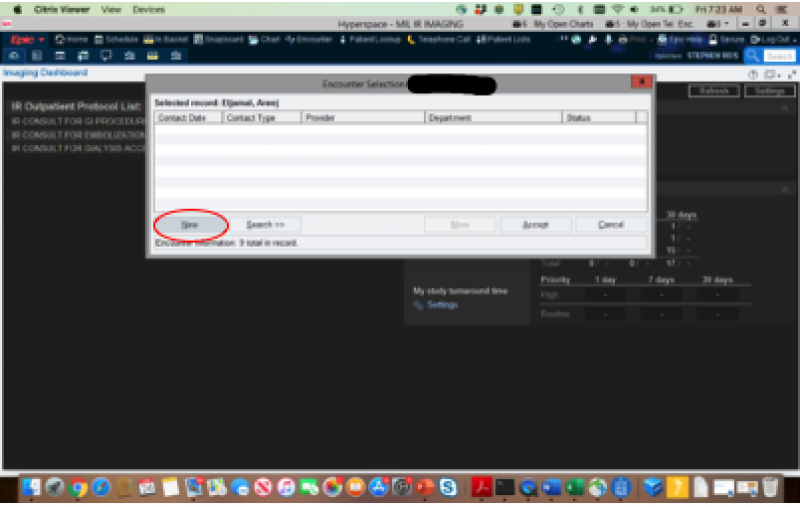 4. Type in "Orders Only"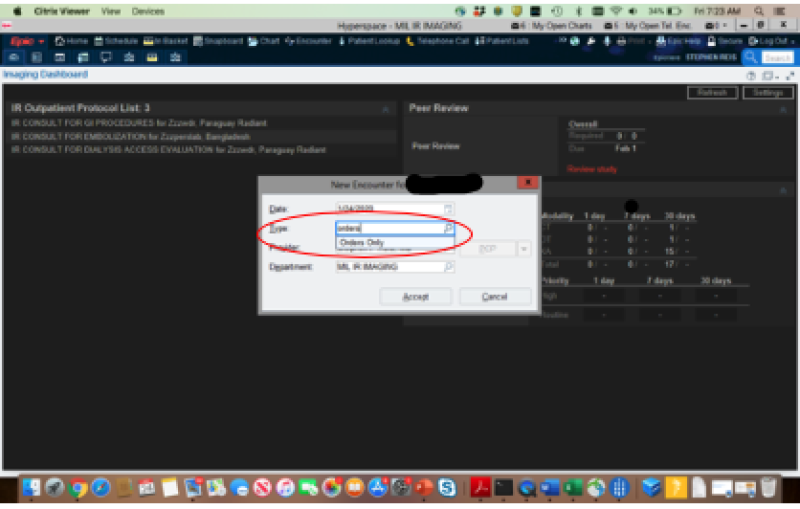 5. Click on "Chart Review"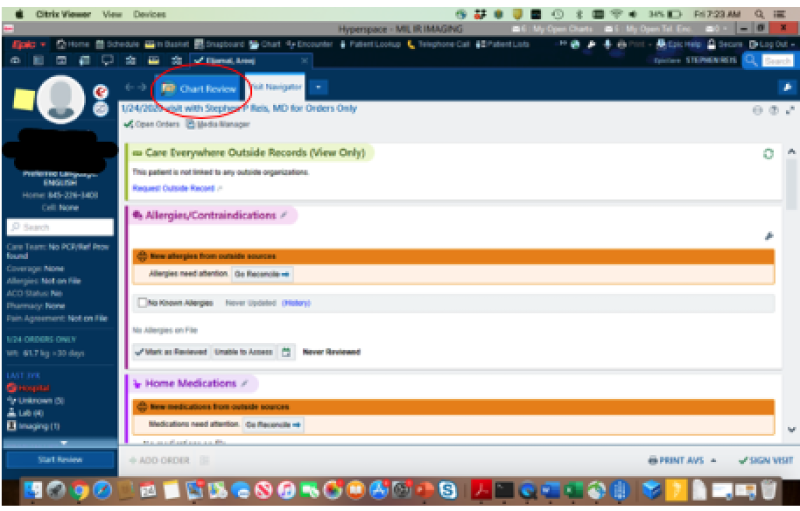 6. Click on "Add Order" at the bottom.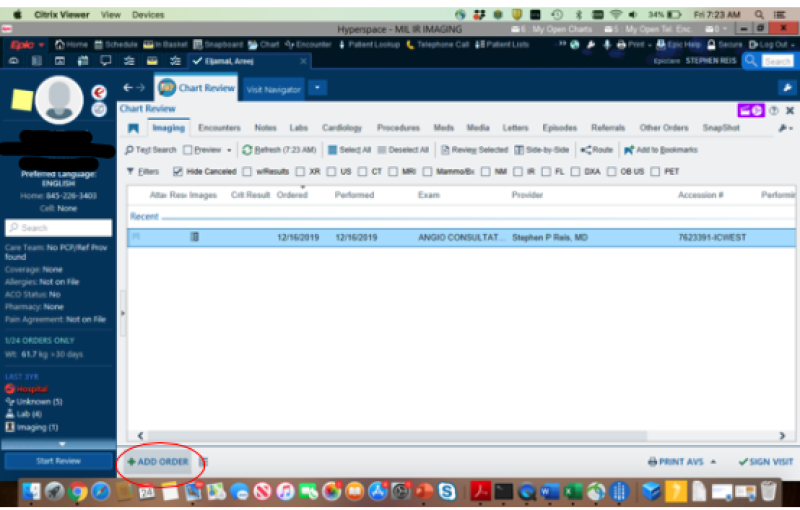 7. Type in the order that you are looking for. 
8. Click on the one you want, in this case I want an MRA pelvis with and without contrast.
9. Fill out all of the required elements in the order. These are indicated by the red circle with the exclamation point in it.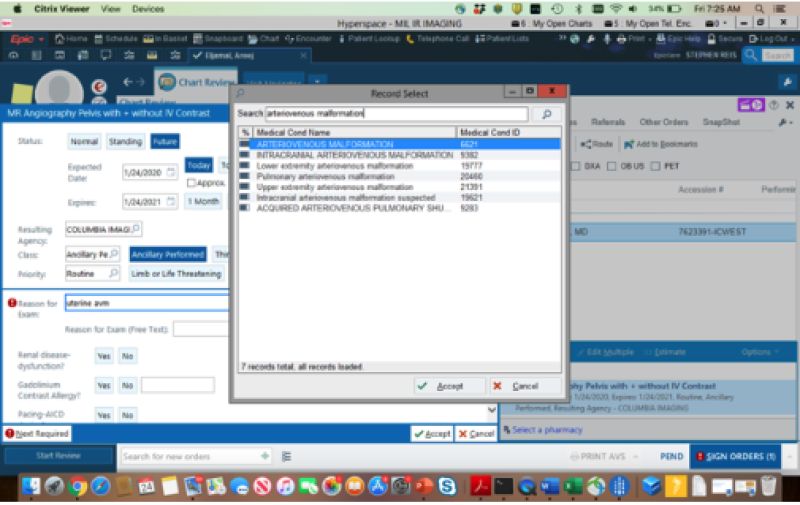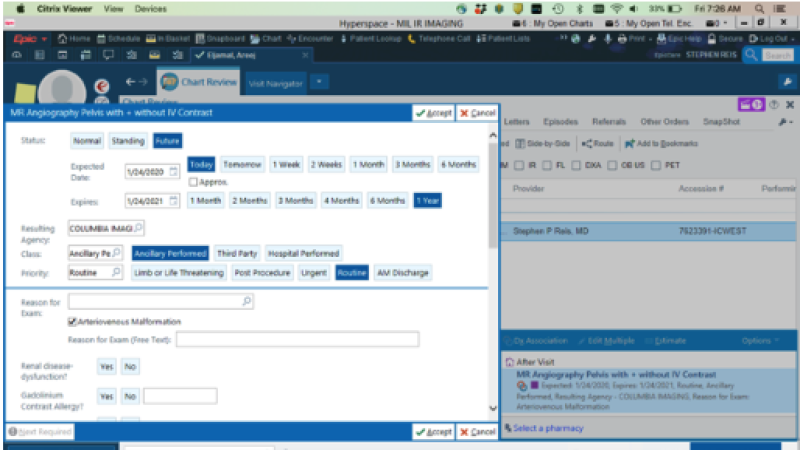 10. Add any scheduling instructions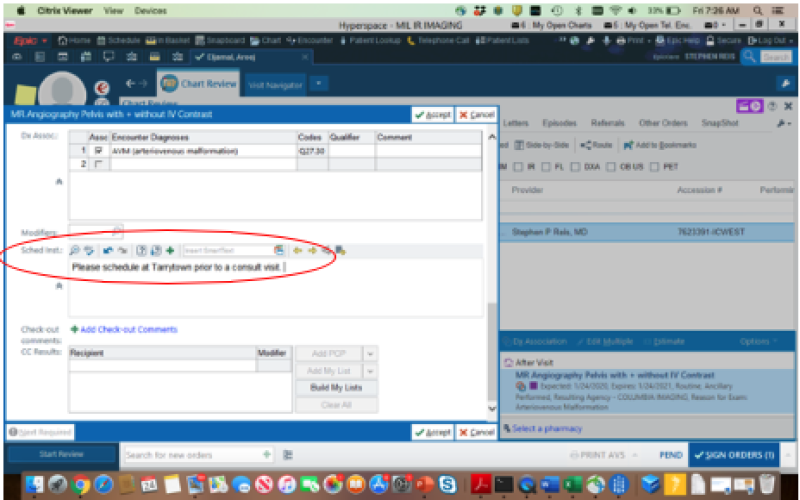 11. Click "Sign Orders"
12. Then click "sign visit" This will close and end the encounter and remove it from your chart completion box.