EPIC Diagnostic Radiology Order Guide
Step 1: While in an encounter, click on ADD ORDER
(If you are not in an encounter, you will need to create a new "orders only" encounter. See the Epic Orders Only Radiology Order Guide for help.)
A text box will appear when you click ADD ORDER.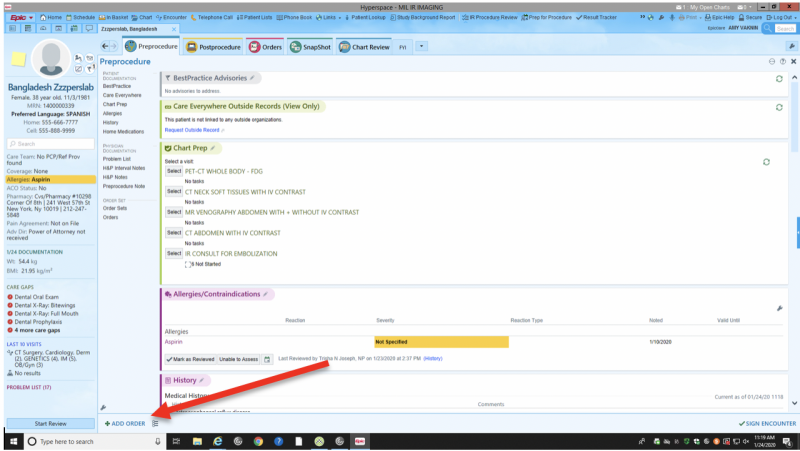 Step 2: Type your order (for example, "CT") into the text box. Press enter to go to next screen.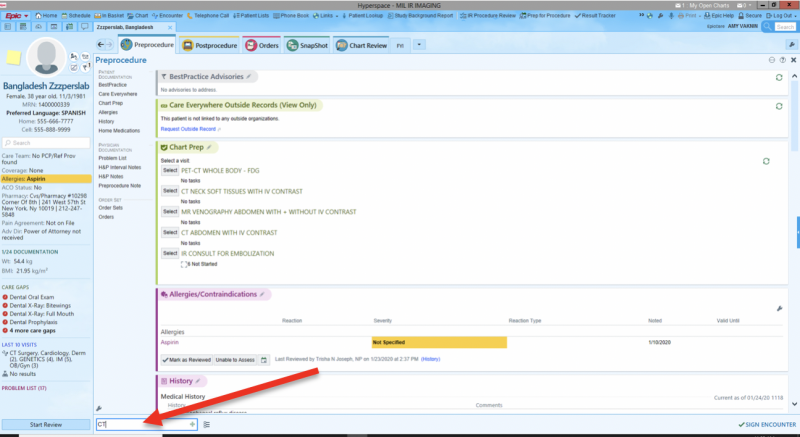 Step 3: Select the appropriate exam
PLEASE NOTE: For Tarrytown, 51st Street, MRI Center, and PET Center locations, the procedure code must start with "IMG".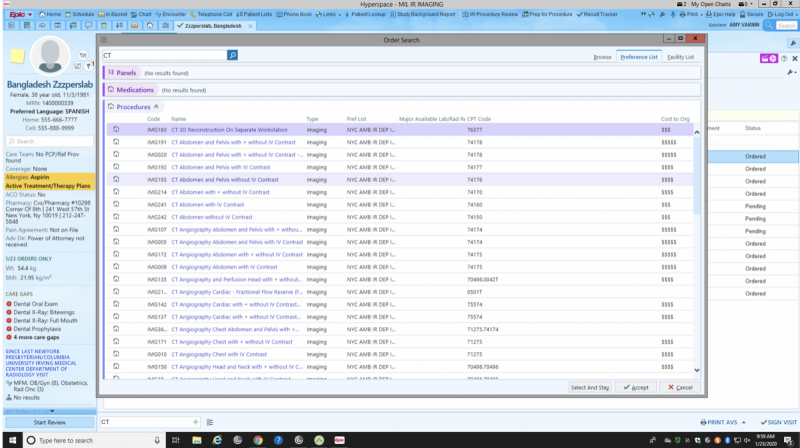 Step 4:  Fill out all of the required elements in the order. These are indicated by the red circle with the exclamation point in it.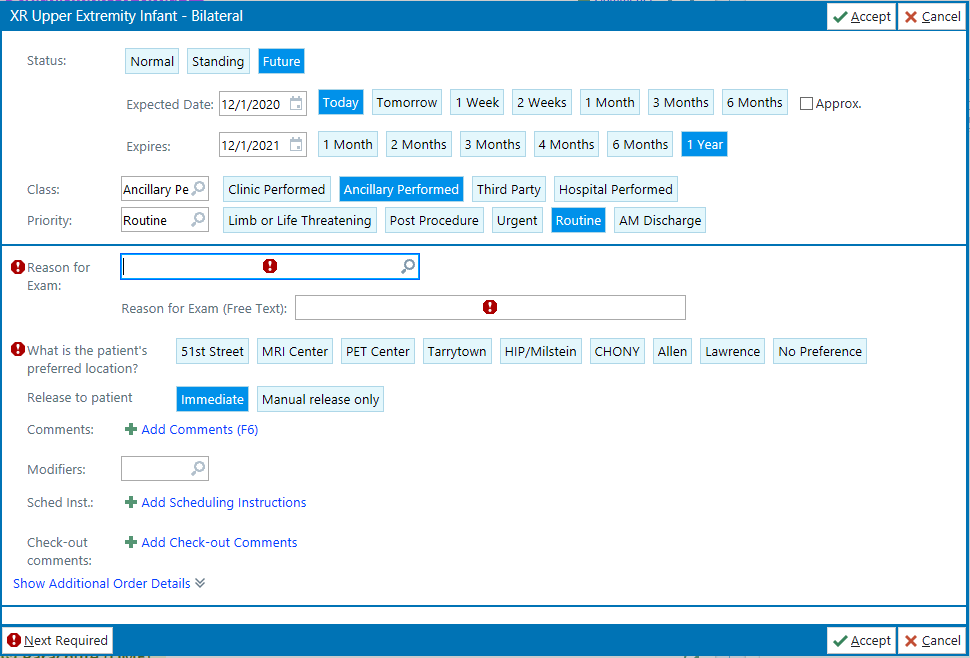 Step 6: Add Any Additional Scheduling Instructions
Click "Accept" when you are finished.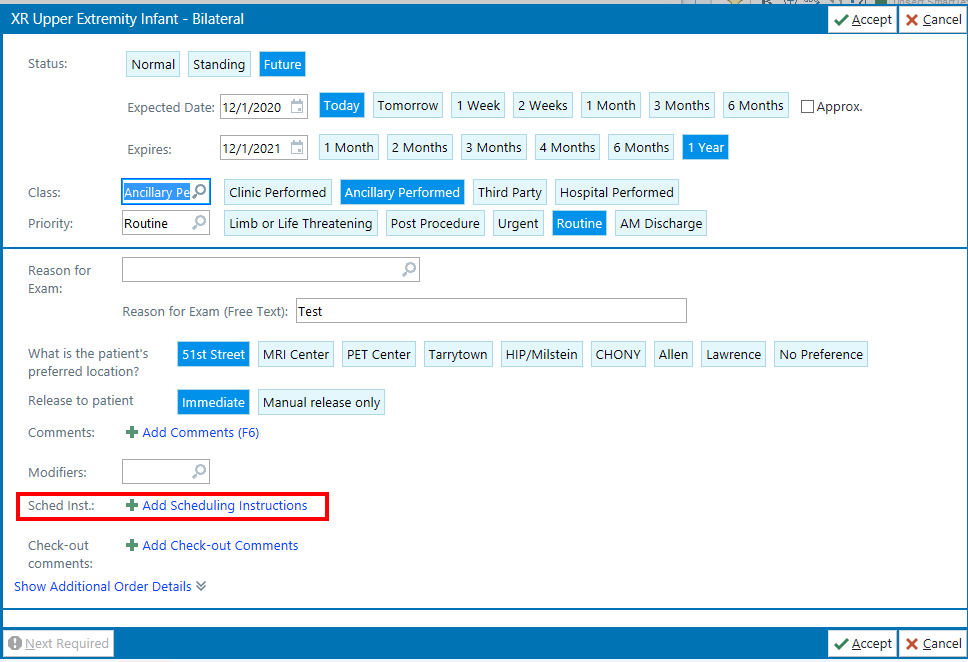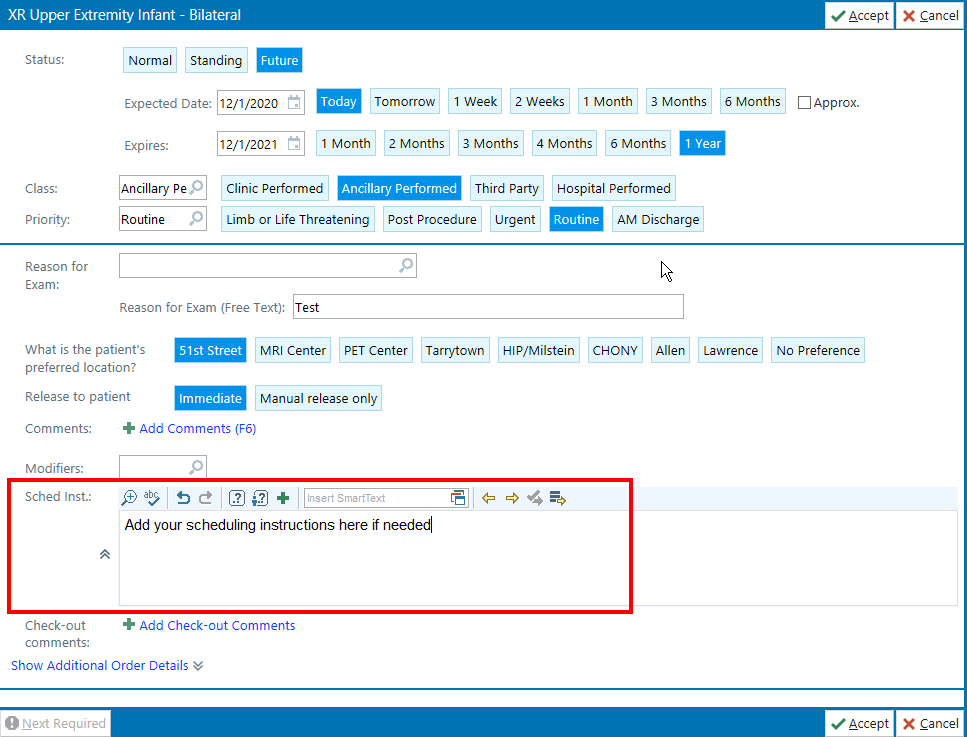 Step 5:  Sign Your Order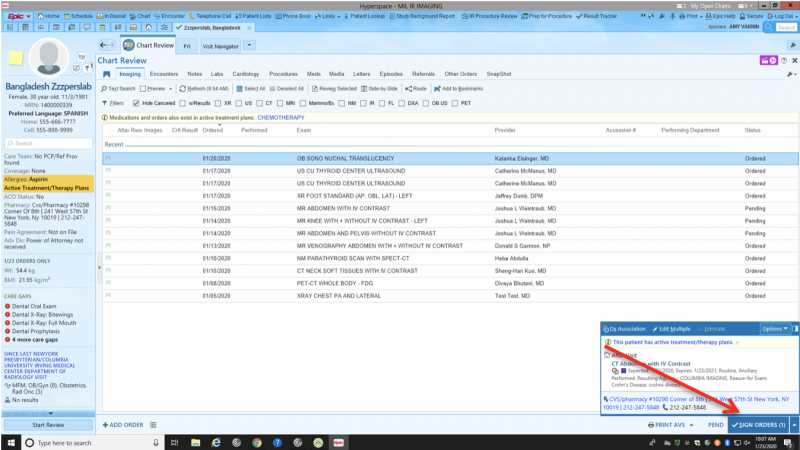 Step 6: Confirm your order
Click on "Chart Review".  Click on "Imaging".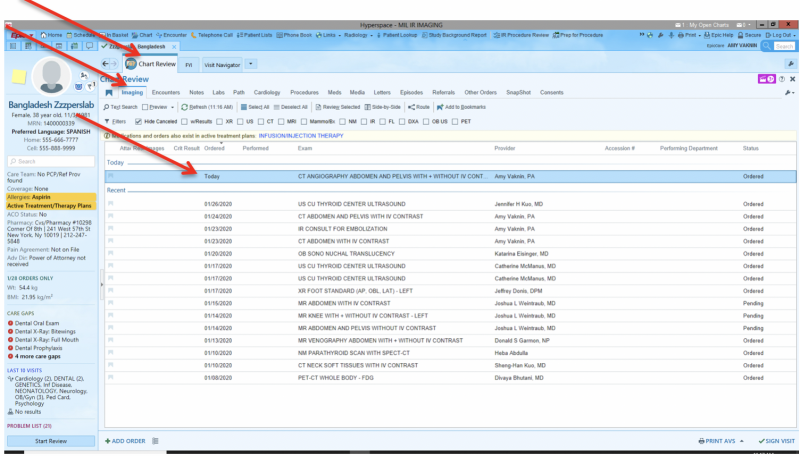 Step 7: Call or email to schedule
For diagnostic radiology scheduling at any of our locations, call 212-326-8518 or email radiology_scheduling@cumc.columbia.edu.
updated 3/16/2022