EPIC Diagnostic Radiology Order Guide
Step 1: While in an encounter, click on ADD ORDER
(If you are not in an encounter, you will need to create a new "orders only" encounter. See the Epic Orders Only Radiology Order Guide for help.)
A text box will appear when you click ADD ORDER.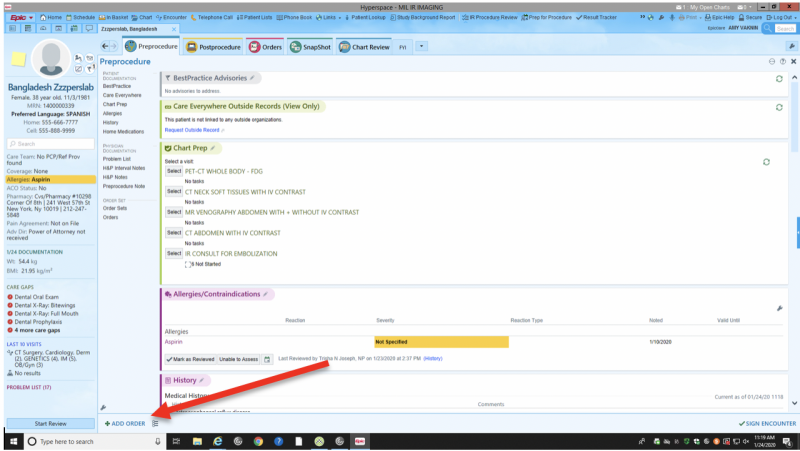 Step 2: Type your order (for example, "CT") into the text box. Press enter to go to next screen.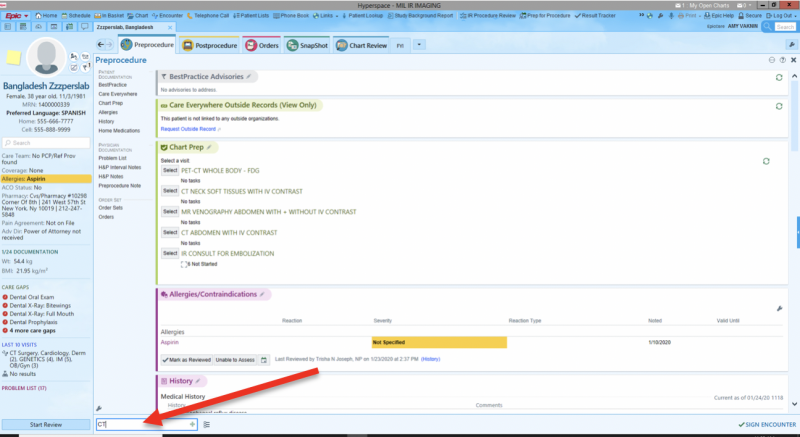 Step 3: Select the appropriate exam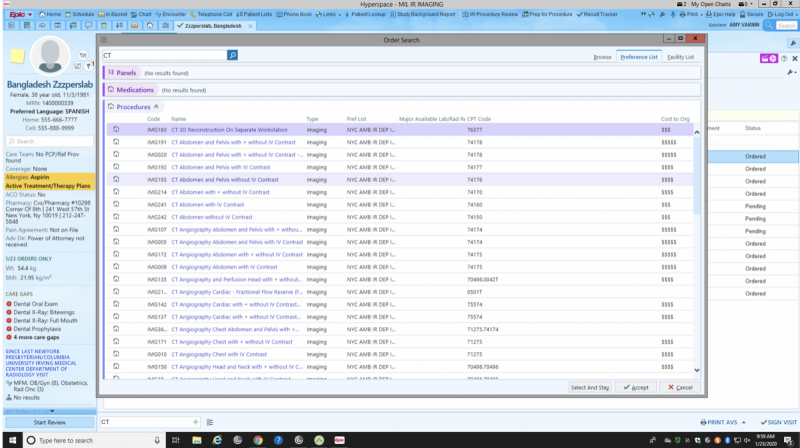 Step 4: Enter Order Details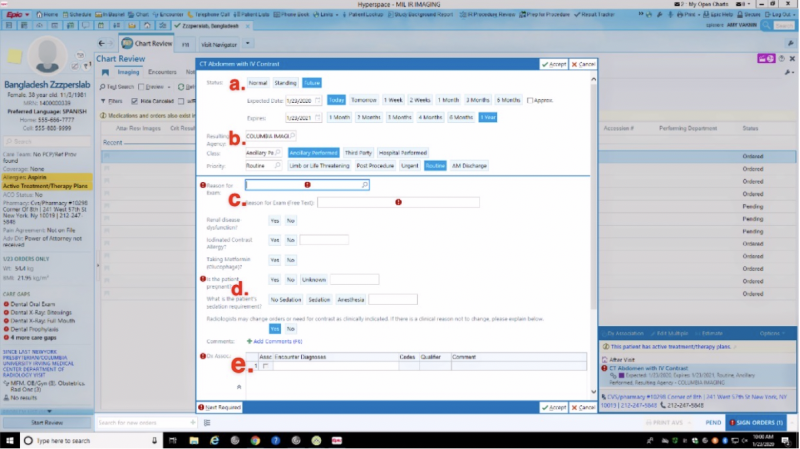 a. Select status. Until February 1st, you must select "Future" to place an order. After February 1st go live, leave this field at "Normal"
b. Select resulting agency: choose the location or select "no preference"
c. Enter reason for exam: You can click the magnifying glass to search or enter free text.
d. Is the patient pregnant? Select "yes" or "no"

e. Dx assocation- Type in diagnosis (example: benign prostate hyperplasia) and hit enter, then select from the list that pops up.
Scroll down for additional optional fields where you can add scheduling instructions, check-out comments, and physicians.
Click "Accept" when finished.
Step 5:  Sign Your Order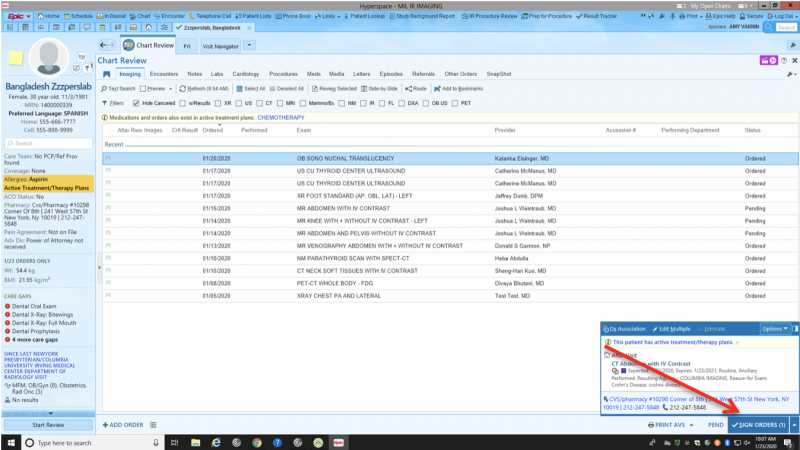 Step 6: Confirm your order
Click on "Chart Review".  Click on "Imaging".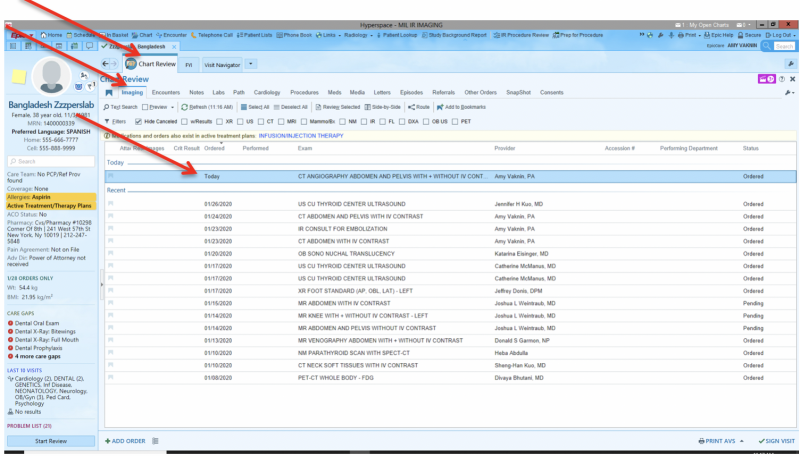 Step 7: Call or email to schedule
For diagnostic radiology scheduling at any of our locations, call 212-326-8518 or email radiology_scheduling@cumc.columbia.edu.
For additional assistance or questions please contact:
EpicTogether Application Support Team
646-697-2424
Monday – Friday, 7 a.m. – 7 p.m., Saturday, 7 a.m. – Noon
Radiologist Access Line
Milstein Hospital (24/7): 646-636-6666 (in-house dial 636-6666)
51st Street/Tarrytown: 212-326-8518