Research Services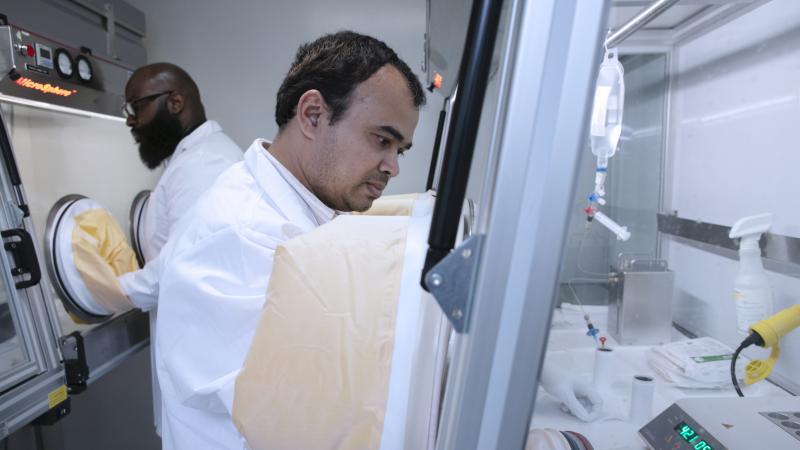 The Columbia University PET Center provides investigators with the equipment, radiopharmaceuticals, and personnel to design and conduct research studies using positron emission tomography. The PET Center is a cGMP/FDA registered PET drug manufacturer. 
Services
Cell Studies 
Western blots 
Design and radiosynthesis of PET tracers using nucleides [13N], [15O] targets and dual targets for [11C] and [18F]F- isotope productions 
Chemical, manufacturing, and control (CMC) generation 
Pre-clinical data generation including rodent (mice and rats) microPET scans, rodent microCT scans 
Preclinical studies using non-human primate PET/CT scans (client provides primates) 
Metabolism and pharmacokinetic studies  
Biodistribution studies with OLINIDA modeling 
PET/CT and diagnostic CT human research scans 
Validation and regulatory submission of compound for human use 
Imaging Equipment
For more information about our imaging equipment, visit our facilities and equipment page. 
Siemens Biograph mCT PET/CT 
Siemens Preclinical Inveon PET/SPECT/CT 
Invion MicroPET scanner 
MILabs VECTor (OI/CT) optical imaging system 
Steps for Initiating a Human PET Research Protocol 
Protocol Development 
Step 1: Consult with a PET Center faculty member to discuss your research ideas to determine the potential impact PET imaging will have on your unique research project and the feasibility of collaboration. 
Step 2: Draft a research protocol and follow our recommendations to facilitate the protocol review/approval processes. 
Step 3: Be sure investigators and research staff complete required HIPAA and MRRC training prior to protocol start date. 
Protocol Initiation 
Step 4: Request a cost estimate using our online form.  
Step 5: Once you have received your cost estimate, submit study to the university's Institutional Review Board (IRB) through RASCAL. 
Step 6: Once you have received IRB approval you must enter your study into iLab. 
Step 7: You will be contacted by the PET Center to schedule a protocol initiation meeting.  The process for scheduling scans will be covered in this meeting. Visit our scheduling instructions page for more information about scheduling scans.
Columbia University PET Center
722 West 168th Street 
Floor R1 
United States
Open location in Google Maps