Our Team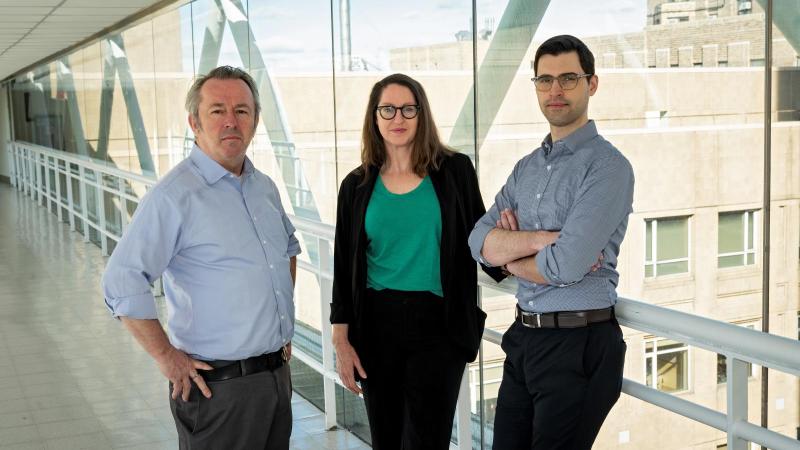 The 3D Lab team is a group of friendly, accessible 3D post-processing experts located within Milstein Hospital. We're available to answer your questions and meet your immediate needs during lab hours. No appointment necessary.
The 3D Lab Team
Cat Cooper, MS

Cat founded the 3D Lab in 2012, after five years of working in France for General Electric, where she created AW post-processing software. Before that she was an imaging specialist at Memorial Sloane-Kettering Cancer Center, where she worked on one of the first Viatronix workstations for virtual colonography. When she isn't creating 3D images for physicians at Columbia University Irving Medical Center/NewYork-Presbyterian Hospital, she is likely to be pursuing her second love, 2D photography.

Fraser Widdowson, RT(R)(CT)

Fraser's passion for illustrating anatomy led to his career in 3D medical imaging. He has taught subjects including anatomy and physiology and orthopedic assessment. His students pursued careers in surgical technology and massage therapy. When he's not making precise anatomical measurements and virtual 3D recons, Fraser can be found throwing a Frisbee for his border collies, Bluebell and Echo.

Blake Sampson

Blake's early career work as a CT tech led to his interest in complex image analysis and post-processing. Prior to joining NYP-Columbia, he supervised the CT department at the University of Rochester, where he helped launch their 3D lab. He later joined the imaging lab at SUNY-Upstate where he specialized in 3D printing for surgical planning. Passionate about medical imaging and technology, he works to push the boundaries of what's possible in 3D image analysis and representation. Outside of lab, Blake spends his time hiking, sailing, and designing projects to print with his home 3D printer.