Research Opportunities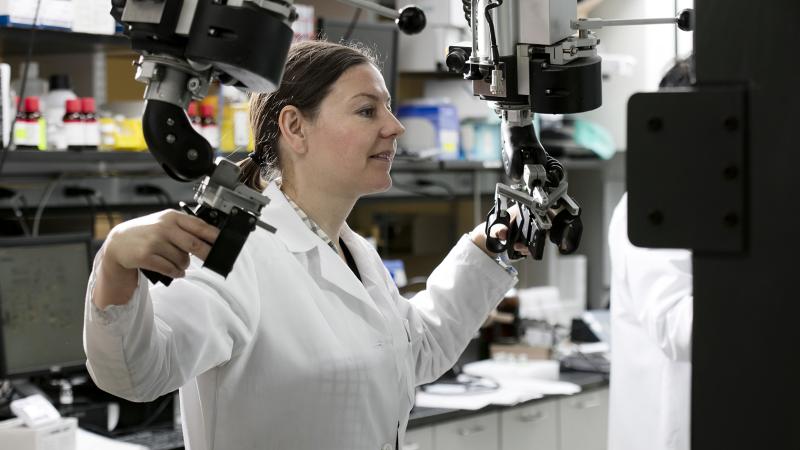 Participation by residents in clinical and/or laboratory research is greatly supported in our department, with faculty mentoring of resident research projects being a high priority.
Every year, several of our residents have papers/posters accepted for presentation at national meetings which often leads to awards and funding for further exploration. Additional honors that our residents have received include RSNA Research Resident Grants. In addition, we have residents participte in the Holman Pathway, a special research-oriented curriculum integrated in the diagnostic radiology program.
Residents are given time and funding to attend national and international meetings if work is accepted. All PGY-5 residents are given time off to attend the annual RSNA meeting and the New York Roentgen Society Annual Meeting.
Below is a small sample of the accepted publications that residents have submitted to a wide variety of journals.
Chow DS, Qi J, Guo X, Miloushev VZ, et al. "Semiautomated Volumetric Measurement on Postcontrast MR Imaging for Analysis of Recurrent and Residual Disease in Glioblastoma Multiforme." American Journal of Neuroradiology (2013).
Ulaner G, Lyall A. "Identifying and Distinguishing Treatment Effects and Complications from Malignancy at FDG PET/CT." Radiographics 33.6 (2013): 1817-1834.
Syed SF, Garcon E. "A Case of Diffuse Subarachnoid Pneumocephalus After Epidural Injection." OMICS 2.4 (2013): 1000120.