Diego Jaramillo, MD, MPH
Diagnostic Radiology, Pediatric Radiology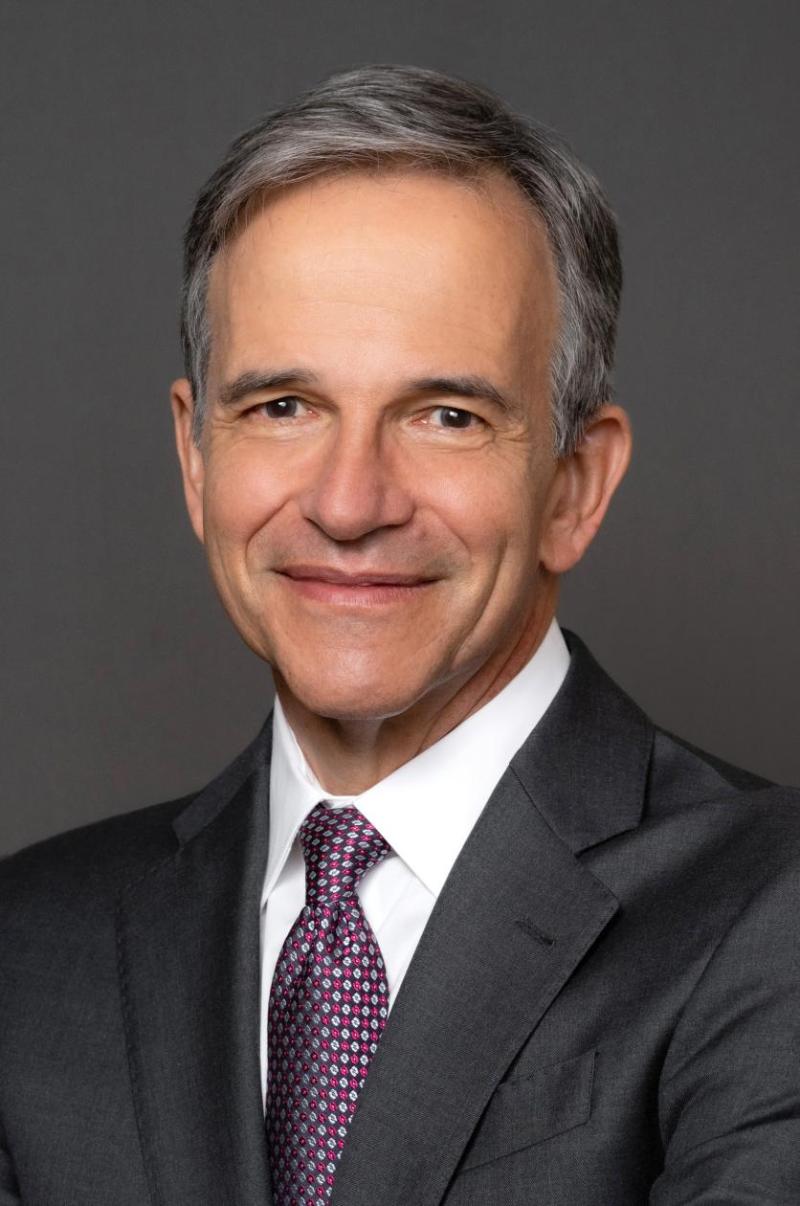 Overview
Dr. Diego Jaramillo is interim chair of Department of Radiology at Columbia University Irving Medical Center (CUIMC). He is a pediatric radiologist and professor of radiology at CUIMC. Dr. Jaramillo is double-board certified in diagnostic radiology and pediatric radiology. His greatest expertise and scientific contributions are in the areas of imaging of musculoskeletal disorders of childhood and pediatric magnetic resonance imaging (MRI).
Dr. Jaramillo earned his medical degree from Pontificia Universidad Javeriana in Bogotá, Colombia. His residency in diagnostic radiology was conducted at the University of Texas Health Science Center at Houston, followed by a fellowship in pediatric radiology at Harvard Medical School/Boston Children's Hospital in Massachusetts. He also holds a master of public health degree from the Harvard School of Public Health.
Dr. Jaramillo served as a radiologist at Boston's Children's Hospital, division chief of pediatric radiology at Massachusetts General Hospital (MGH), radiologist-in-chief at the Children's Hospital of Philadelphia, and associate chair of the Department of Radiology at Stanford University. He has also been a professor of radiology at the University of Pennsylvania and Stanford University.
Dr. Jaramillo has lectured extensively both nationally and internationally and participated on numerous local and global academic committees. Dr. Jaramillo is the author of more than 200 publications, including peer-reviewed research publications, reviews, and book chapters, primarily on the subject of pediatric imaging of musculoskeletal disorders. He was the principal investigator of three National Institutes of Health (NIH) grants for the imaging and evaluation of growth disorders.
Dr. Jaramillo has served as the president and chairman of the Board of Directors of the Society for Pediatric Radiology, and has served in multiple committees of various radiological organizations. He is a fellow of the American College of Radiology (ACR). Dr. Jaramillo has served as organizer of scientific meetings, both in the U.S. and abroad. He has received many teaching awards and in 2014 received the Pioneer Award of the Society for Pediatric Radiology. In addition, he has held appointments as an editorial board member of the journals Radiology, Pediatric Radiology, Journal of Magnetic Resonance Imaging and Journal of Computer Assisted Tomography. He is trilingual in English, Spanish, and French.
Academic Appointments
Professor of Radiology at CUMC
Administrative Titles
Director of MRI at Morgan Stanley Children's Hospital
Interim Chair, Department of Radiology
Hospital Affiliations
NewYork-Presbyterian Morgan Stanley Children's Hospital
NewYork-Presbyterian Westchester
NewYork-Presbyterian / Columbia University Irving Medical Center
NewYork-Presbyterian Hudson Valley Hospital
NewYork-Presbyterian Allen Hospital
Schedule an Appointment
Connect Patient Portal
For existing patients, login to make an appointment, view documentation or contact your care provider.
Insurance Accepted
Cigna
EPO
Great West (National)
HMO
POS
PPO
Emblem/GHI
Medicare Managed Care
PPO
Emblem/HIP
ConnectiCare
EPO
Essential Plan
HMO
Medicaid Managed Care
Medicare Managed Care
POS
PPO
Select Care (Exchange)
Vytra
Medicare
Railroad
Traditional Medicare
UnitedHealthcare
Compass (Exchange)
Empire Plan
HMO
Medicare Managed Care
POS
PPO
*Please contact the provider's office directly to verify that your particular insurance is accepted.
Credentials & Experience
Education & Training
Pontifica University, Columbia
Harvard University School of Public Health
Internship: Jackson Memorial Hospital University of Miami
Residency: University of Texas - Houston Health Science Center
Fellowship: 1989 Harvard Medical School
Board Certifications
Diagnostic Radiology
Pediatric Radiology
Honors & Awards
2022 Distinguished Investigator Award, Academy for Radiology and Biomedical Imaging Research
2017 Best Doctors in America
2006-15 Named in Philadelphia "Top Docs", Philadelphia Magazine
2014 Pioneer Award of the Society for Pediatric Radiology
2010 "A Una Obra" Award – Highest award given to a radiologist by The Colombian Radiological Association
2007 Honorary Member, Latin American Society for Pediatric Radiology (SLARP)
2007-2015 Named in Castle Connolly's "America's Top Doctors"
2004 Medical Student Teaching Award in Radiology, Harvard Medical School
2001 Jack Wittenberg, M.D, Teaching Award, Massachusetts General Hospital, Boston
1995 John Caffey Award, Society for Pediatric Radiology, for the paper "Evaluation of perfusion of the normal and ischemic cartilaginous epiphysis by using Gd-enhanced MR imaging"
1993-1995 Scholar Award, Radiological Society of North America, for the proposal "Early diagnosis of growth disorders using magnetic resonance"
1993 Magna Cum Laude Award, Society for Magnetic Resonance Imaging for the poster "Fat/Water quantification in spine and knee with inner volume spectroscopic CPMG sequences and automated post-processing"
1991 Silver Award, Society for Pediatric Radiology, for the paper "MR imaging of abnormalities of the growth plate induced by epiphyseal and metaphyseal injury"
1991 Lawrence L. Robbins, M.D. Teaching Award, Massachusetts General Hospital
Research
Dr. Jaramillo's current research focuses on the development of diffusion tensor imaging of the growing ends of the bones as a tool to assess growth velocity and growth potential. Visit the Skeletal Growth Imaging Lab for more information about Dr. Jaramillo's current research. 
Selected Publications
Diffusion Tensor Imaging of the Knee to Predict Childhood Growth. Jaramillo D, Duong P, Nguyen JC, Mostoufi-Moab S, Nguyen MK, Moreau A, Barrera CA, Hong S, Raya JG. Radiology. 2022 Mar 22:210484.
Chu CR, Fortier LA, Williams A, Payne KA, McCarrel TM, Bowers ME, Jaramillo D*. Minimally Manipulated Bone Marrow Concentrate Compared with Microfracture Treatment of Full-Thickness Chondral Defects: A One-Year Study in an Equine Model. J Bone Joint Surg Am. 2018 Jan 17;100(2):138-146.
Bedoya MA, Delgado J, Berman JI, Chauvin NA, Zurakowski D, Ramirez-Grueso R, Ntoulia A, Jaramillo D*. Diffusion-Tensor Imaging of the Physes: A Possible Biomarker for Skeletal Growth-Experience with 151 Children. Radiology. 2017 Jul;284(1):210-218
Jaramillo D, Dormans JP, Delgado J, Laor T, St Geme JW 3rd. Hematogenous Osteomyelitis in Infants and Children: Imaging of a Changing Disease. Radiology. 2017 Jun;283(3):629-643
Victoria T, Johnson AM, Edgar JC, Zarnow DM, Vossough A, Jaramillo D. Comparison Between 1.5-T and 3-T MRI for Fetal Imaging: Is There an Advantage to Imaging With a Higher Field Strength? AJR Am J Roentgenol. 2016 Jan;206(1):195-201.
Jaramillo D, Bedoya MA, Wang DJ, Pena AH, Delgado J, Jaimes C, Ho-Fung V, Kaplan P. Quantification of bone marrow involvement in treated Gaucher disease with proton MR Spectroscopy: correlation with bone marrow MRI scores and clinical status. AJR Am J Roentgenol. 2015 Jun;204(6):1296-302
Jaimes CJ, Berman J, Delgado J, Ho-Fung V, Jaramillo D. Diffusion-tensor imaging of the growing ends of long bones: pilot demonstration of columnar structure in the physes and metaphyses of the knee. Radiology. 2014 Nov;273(2):491-501
Laor, T., Jaramillo, D. MR Imaging Insights into Skeletal Maturation: What is Normal? Radiology 2009; 250(1):28-38
Shapiro F., Connolly S.A., Menezes N.M, Olear E.A., Li X., Zurakowski D., Foley M., Jaramillo D. Femoral head deformation and repair following induction of ischemic necrosis. Histologic and magnetic resonance imaging study in the piglet. J. Bone Joint Surg. Am. 2009 Dec;91(12):2903-14
Menezes, N.M., Connolly, S.A., Shapiro, F., Olear, E.A., Jimenez R.J., Jaramillo D. Early ischemia in growing piglet skeleton: MR diffusion and perfusion imaging. Radiology 242:129-36. 2007
Ecklund, K., Jaramillo D. Patterns of premature physeal arrest: MR imaging of 111 children. AJR American Journal of Roentgenology 178:967-972, 2002
Waters, P.M., Smith, G.R., Jaramillo D. Glenohumeral deformity secondary to brachial plexus birth palsy. Journal of Bone and Joint Surgery American 80:668-677, 1998.
Jaramillo D., Villegas-Medina, O., Laor, T., Shapiro, F., Millis, M.B.: Gadolinium-enhanced MR imaging of pediatric patients after reduction of dysplastic hips: assessment of femoral head position, factors impeding reduction, and femoral head ischemia. AJR American Journal of Roentgenology 170:1633-1637, 1998
Jaramillo D., Laor, T., Zaleske, D.J.: Indirect trauma to the growth plate: results of MR imaging after epiphyseal and metaphyseal injury in rabbits. Radiology 187:171-178, 1993
Jaramillo D., Hoffer, F.A., Shapiro, F., Rand, F.: MR imaging of fractures of the growth plate. AJR American Journal of Roentgenology 155:1261-1265, 1990
Jaramillo D., Shapiro, F., Hoffer, F.A., Winalski, C.S., Koskinen, M.F., Frasso, R., Johnson, A.: Posttraumatic growth-plate abnormalities: MR imaging of bony-bridge formation in rabbits. Radiology 175:767-773, 1990