Carrie B. Ruzal-Shapiro, MD
Specialties:
Pediatric Radiology, Diagnostic Radiology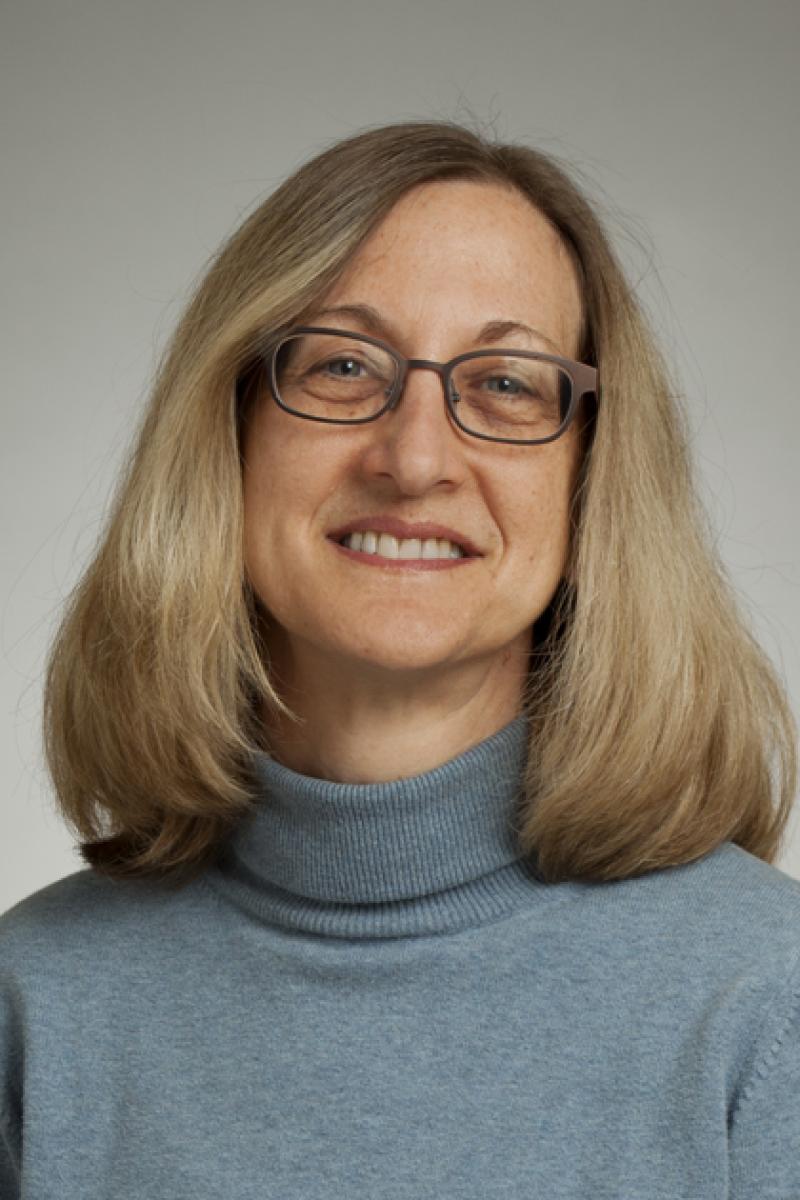 Overview
Dr. Carrie Ruzal-Shapiro is a passionate clinician-educator. She introduced radiology to the first, second, and third-year medical curriculum at Columbia's College of Physicians and Surgeons in 1992. She has precepted over 100 medical students in her fourth-year pediatric radiology elective and has served as program director of the Radiology Residency as well as the Pediatric Radiology Fellowship. In 2002, Dr. Ruzal-Shapiro was elected teacher of the year by the graduating medical school class. In 1995 she won the radiology residents' Teacher of the Year Award. In 2014, she won the Haller Award for Teaching Excellence from the Society of Pediatric Radiology; this award is granted yearly to an individual who has demonstrated evidence of outstanding ability to educate trainees (medical student, resident, and fellow) and who has shown sustained substantial excellence in mentorship skills.
Dr. Ruzal-Shapiro's primary focus is the clinical practice of pediatric radiology. She is an active fluoroscopist and participant in the interpretation of all imaging modalities related to pediatric radiology. Her insight and collaboration with her clinical colleagues shows how the radiologist can truly impact patient care.
Dr. Ruzal-Shapiro's research interests are wide. Most recently she has been interested in radiation dose reduction and abdominal imaging, demonstrating how MRI can be substituted for CT in the evaluation of children with abdominal pain.
As a member of the Department of Radiology's Diversity Committee, Dr. Ruzal-Shapiro has been actively striving to improve the environment for women in radiology and at Columbia University. She is a founding member of the Virginia Kneeland Frantz Society for Women Faculty at CUIMC, founder and leader of Women in Radiology at CUIMC, and she served on the Dean's Advisory Committee on the status of women at CUIMC in 2018.
Academic Appointments
Professor of Radiology at CUMC
Administrative Titles
Chief, Division of Pediatric Radiology
Vice Chair of Faculty Mentoring and Development
Hospital Affiliations
NewYork-Presbyterian / Columbia University Irving Medical Center
NewYork-Presbyterian Westchester
NewYork-Presbyterian Morgan Stanley Children's Hospital
NewYork-Presbyterian Hudson Valley Hospital
Schedule an Appointment
Connect Patient Portal
For existing patients, login to make an appointment, view documentation or contact your care provider.
Insurance Accepted
Cigna
EPO
Great West (National)
HMO
POS
PPO
Emblem/GHI
Medicare Managed Care
PPO
Emblem/HIP
ConnectiCare
EPO
Essential Plan
HMO
Medicaid Managed Care
Medicare Managed Care
POS
PPO
Select Care (Exchange)
Vytra
Medicare
Railroad
Traditional Medicare
MVP Health Care
MVP Health Care-HMO/EPO (Westchester Only)
MVP Health Care-PPO (Westchester Only)
Quality Health Management
Quality Health Management
UnitedHealthcare
Columbia University Employee Plan
Compass (Exchange)
Empire Plan
HMO
Medicare Managed Care
POS
PPO
*Please contact the provider's office directly to verify that your particular insurance is accepted.
Credentials & Experience
Education & Training
Columbia University College of Physicians and Surgeons
Internship: Columbia Presbyterian Medical Center, NY
Residency: Columbia Presbyterian Medical Center, NY
Fellowship: Columbia Presbyterian Medical Center, NY
Fellowship: 1989 NewYork-Presbyterian/Columbia University Medical C
Committees, Societies, Councils
Radiological Society of North America
American Association of Women Radiologists
American Medical Women's Association
Society for Pediatric Radiology
American College of Radiology
New York State Radiological Society
Association of Program Directors in Radiology
New York Roentgen Society
American Roentgen Ray Society
Board Certifications
Pediatric Radiology
Diagnostic Radiology
Honors & Awards
Teacher of the Year Department Radiology, CPMC 1995
Woman Physician of the Year – Nominee, CPMC 1998
The Distinguished Teacher Award, College of Physicians and Surgeons 2002
AMWA Distinguished Female Faculty Award - Nominee Columbia University College of Physicians and Surgeons 2003
Attending of the Year Nominee – Department of Pediatrics Children's Hospital of New York 2003, 2010, 2011, 2012
The American College of Medical Physics RIT Award for excellence for the JACMP best medical imaging Article in 2005
Women in Medicine Leadership Program Columbia University Medical Center 2010
Jack O. Haller Award for Excellence in Teaching Society of Pediatric Radiology 2014
Research
Selected Publications
Ruzal-Shapiro C, Berdon WE, Cohen MD, Abramson SJ: MR Imaging of Diffuse Bone Marrow Replacement in Pediatric Patients with Cancer. Radiology 181:587-589, 1991.
Mullen L, Berdon WE, Ruzal-Shapiro C, Levin TL, Garvin J, Fountain K: Skeletal and bone marrow imaging changes after radiotherapy and chemotherapy for childhood soft tissue tumors. Radiology 195:413-417, 1995
Ruzal-Shapiro, C: Cystic Fibrosis: An overview. Radiologic Clinics of North America, Jan. 1998, 36(1): 143.
Vydareny KH, Waldrop SM, Jackson VP, Manaster BJ, Nazarian GK, Reich CA, Ruzal-Shapiro C: The road to success: Factors affecting the speed of promotion of academic radiologists. Academic Radiology 1999, 6(10):564-569
Feng L, Ruzal-Shapiro,C: Factors that Influence Radiologists' Career Choices. Acad Radiol Jan 2003, 10(1):45-51
Taragin BH, Feng L, Ruzal-Shapiro C: Online Radiology Appropriateness Survey: Results and Conclusions from an Academic Internal Medicine Residency. Acad Radiol July 2003, 10(7):781-785
Dayan, P. S. Vitale, M. Langsam, D. J. Ruzal-Shapiro, C. Novick, M. K. Kuppermann, N. Miller, S. Z. Derivation of clinical prediction rules to identify children with fractures after twisting injuries of the ankle. Academic Emergency Medicine 11(7): 736-43, 2004
Roskind C, Ruzal-Shapiro C, Dowd E, Dayan P Test Characteristics of the 3-View Abdominal Radiograph Series in the Diagnosis of Intussusception. Pediatric Emergency Care 23(11) 785-589,November 2007
Hirschl D, Ruzal-Shapiro C, Taragin BH Online Survey of Radiologic Ordering Practices by Pediatric Trainees The Journal of the American College of Radiology 7(5) 360-363, May 2010
Pusic MV, Andrews JS, Kessler DO, Teng DC, Pecaric MR, Ruzal-Shapiro C, Boutis K Prevalence of abnormal cases in an image bank affects the learning of radiograph interpretation, Medical Education 2012: 46: 289-29843.
Roskind, Cindy G.; Kamdar, Gunjan; Ruzal-Shapiro, Carrie B.; Bennett, Jonathan E.; Dayan, Peter S. Accuracy of Plain Radiographs to Exclude the Diagnosis of Intussusception, Pediatric Emergency Care. 28(9):855-858, September 2012.
Garcia M, Taylor G, Babcock L, Dillman JR, Iqbal V, Quijano CV, Wootton-Gorges SL, Adelgais K, Anupindi SA, Sonavane S, Joshi A, Veeramani M, Atabaki SM, Monroe DJ, Blumberg SJ, Ruzal-Shapiro C, Cook LJ, Dayan PS; Pediatric Emergency Care Applied Research Network (PECARN). Computed Tomography With Intravenous Contrast Alone: The Role of Intra-abdominal Fat on the Ability to Visualize the Normal Appendix in Children. Acad Emerg Med. 2013 Aug;20(8):795-800. doi: 10.1111/acem.12185.45.
Aspelund G, Fingeret A, Gross E, Kessler D, Keung C, Thirumoorthi A, Oh P, Behr G, Chen S,Lample B, Middlesworth W, Kandel J, Ruzal-Shapiro C, Ultrasonography/MRI Versus CT for Diagnosing Appendicitis, Pediatrics Vol. 133 No. 4 April 1, 2014 pp. 586 -593
Rosines LA, Chow DS, Lampl BS, Chen S, Gordon S, Mui LW, Aspelund G, Ruzal-Shapiro CB.Value of Gadolinium Enhanced MRI in Detection of Acute Appendicitis in Middle Age Children and Adolescents. AJR 2014 Nov;203(5):W543-8. doi: 10.2214/AJR.13.1209347.
Tagliaferro T, Bateman D, Ruzal-Shapiro C, Polin RA, Early radiologic evidence of severe respiratory distress syndrome as a predictor of nasal continuous positive airway pressure failure in extremely low birth weight newborns. J Perinatol. 2015 Feb;35(2):99-103. doi: 10.1038/jp.2014.164. Epub 2014 Sep 4
Boutis K, Cano S, Pecaric M, Welch-Horan B, Lampl B, Ruzal-Shapiro C, Pusic M. The Case for Including Normal Cases in Radiology Teaching. Canadian Medical Education Journal. Accepted for Publication.