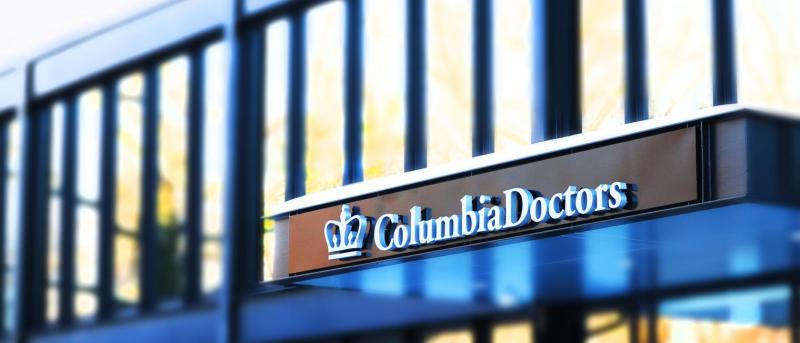 Hip Dysplasia Ultrasound Introduced at ColumbiaDoctors Tarrytown
Tarrytown, NY - The Department of Radiology has introduced ultrasound screening for infants suspected of developmental dysplasia of the hip (DDH) at its ColumbiaDoctors Tarrytown office.  This diagnostic service will complement pediatric orthopedics services that are provided in the same location, so that families can receive diagnostic tests at the same time and place as their visit with an orthopedist. 
"We are now able to provide another specialized radiology service in our Tarrytown office, in a child-friendly environment," said Dr. Valerie Maccarrone, medical director of ColumbiaDoctors Tarrytown Radiology. "The quality and excellence of Columbia Radiology is now close to home for the entire family."
Hip dysplasia—or misalignment of the bones or ligaments of the hip—is the most common developmental hip deformity in children. According to the International Hip Dysplasia Institute, approximately one out of ten newborns will have some type of hip instability, and one out of every 100 infants will require treatment. Babies born breech (feet-first) are at higher risk for hip dysplasia, as are girls and babies with a family history of the condition.
If left untreated, the condition can lead to arthritis or a hip labral tear (damage to the soft cartilage in the hip joint) in adolescence or adulthood.
Hip dysplasia is most often diagnosed between six weeks and six months of age, though it can develop in children any time during their first year of life, and milder cases may be diagnosed much later. A child suspected of hip dysplasia will be referred to a pediatric orthopedist by his or her pediatrician.
The definitive test for hip dysplasia in infants up to six months of age is a hip ultrasound. Ultrasound uses sound waves to create images of soft structures in the body, allowing a view of the baby's hip joint and surrounding muscles, tendons, and ligaments that will show any "looseness" or dislocation. 
Ultrasound is also used to monitor treatment for hip dysplasia in infants. Treatment for infants usually involves a soft brace that holds the ball portion of the joint firmly in its socket for several months while the bones develop. Severe cases sometimes require surgery.
After six months of age a baby's bones have hardened and X-ray is the preferred test for hip dysplasia.
Hip ultrasounds and X-rays performed at ColumbiaDoctors Tarrytown Radiology are analyzed by subspecialized pediatric radiologists from Columbia University Irving Medical Center's Department of Radiology.  The team is accredited by the American College of Radiology (ACR) and follows guidelines for this test that were developed by the American Institute of Ultrasound in Medicine (AIUM), a multidisciplinary association dedicated to advancing the safe and effective use of ultrasound in medicine.