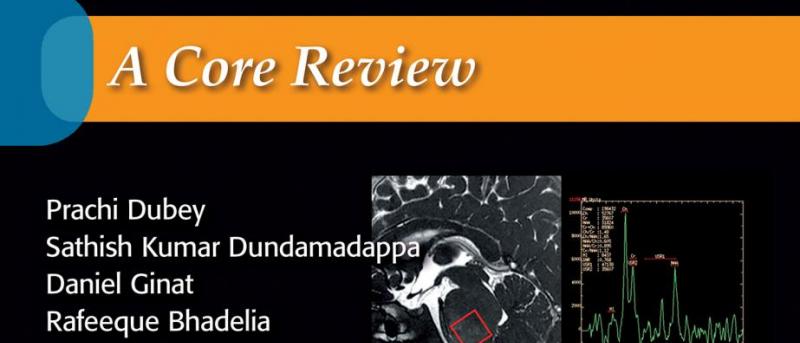 New Core Review Passes Down the Expertise of Columbia Radiology's Faculty
Dr. Prachi Dubey and Dr. Gul Moonis are the Senior Editors of Neuroradiology: A Core Review, a new resource for residents preparing for their board certification
The next generation of radiologists will benefit from the unparalleled expertise of Columbia University's Department of Radiology thanks to a new textbook, Neuroradiology: A Core Review. As its senior editors, Columbia Radiology faculty Dr. Prachi Dubey and Dr. Gul Moonis led a team of five editors in compiling the essential facts and concepts of neuroradiology. Reflecting contributions from 20 outstanding radiologists across the country, Drs. Dubey and Moonis' book provides an invaluable resource for residents preparing for their board certification in radiology as well as practictioners .
"The selection of Columbia Radiology faculty as Senior Editors of this important book reflects our leadership in neuroradiology," said Lawrence Schwartz, MD, the James Picker Professor of Radiology at Columbia and chair of the Department of Radiology. "Their work is a major contribution to Columbia University Medical Center's mission to improve patient care by providing world-class training to the medical residents who will become the future of our field."
Neuroradiology is the latest in the popular Core Review series published by Wolters Kluwer. Purchasing the book through this Amazon Affiliate link, helps support the Neuroradiology Fellowship at NewYork-Presbyterian Hospital/Columbia University Medical Center, an ACGME accredited one-year multi-modality program, providing broad-based training in adult neuroradiology as well as subspecialty training in pediatric, head and neck (ENT), and spine neuroradiology.