PET Center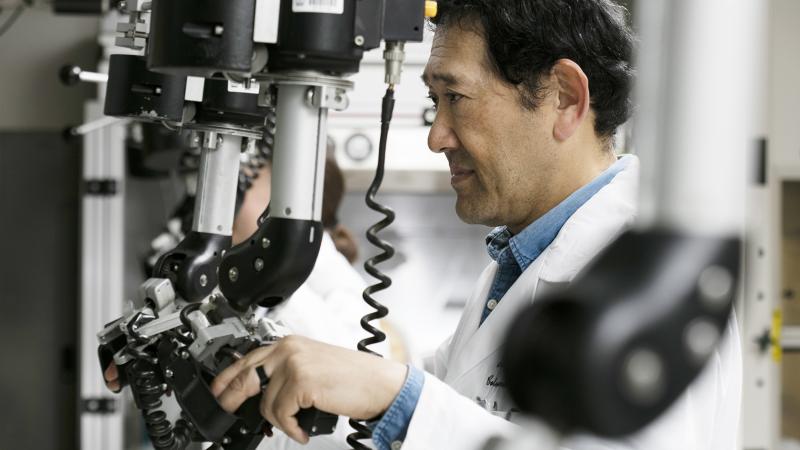 Location and Contact Information
David A. Gardner PET Imaging Research Center
722 West 168th Street
Floor R1
United States
The David A. Gardner PET Imaging Research Center at Columbia University Medical Center is a comprehensive imaging facility that includes 2 cyclotrons, an FDA-compliant production radiochemistry and radiopharmacy, and 4 scanners. In addition, there is a fully equipped cold chemistry space capable of conjugation chemistry and radiochemistry, including halides (I-124) and radiometals (Zr-89).
Centralization of the University's Radiopharmaceutical production and distribution in the PET Center remains an essential component of day-to-day PET Center efforts. All radiopharmaceuticals for human use are either produced at the laboratory or, as dictated by regulatory conditions, by a commercial vendor. Quality control of radiopharmaceuticals is performed only by trained laboratory personnel. A full set of laboratory policies and SOPs remain in place to assure the quality of Radiopharmaceuticals. The PET Center's three PhD Radiochemists all have experience in the fields of synthetic organic chemistry, organometallic catalysis, medicinal chemistry, radiochemistry, IV radiopharmaceuticals, focusing on novel radiolabeled compound demonstrating a potential for imaging human pathophysiology. Possessing a combined 50 years' experience in radiochemistry research, they have previously been part of the laboratories of Dr. Hank Kung at UPenn, Dr. Jason Lewis at MSKCC and Dr. Shankar Vallabajosula at Cornell, validating methods to attach positron emitters to a number of small molecules.
Here at Columbia, the group is particularly focused on identification of specific linkers to join various isotopes to numerous peptides, proteins and antibodies of clinical interest leading to submissions of Drug Master Files with the FDA for association to INDs.
Lab Members
Associate Director, Patient Safety and Regulatory Affairs
Mark Soffing, PharmD, MBA, MS, BCNP