Technology
A real-time demonstration of our lung lesion segmentation algorithm that is integrated into our image-based response assessment system cauterized from an open source software, Weasis.  
Our Technology
We have been translating our technologies from bench to bedside. Our software tools are platform independent, easy-to-use, fast, accurate, and ready-to-go. Key technologies include:
A series of advanced image analysis algorithms, based on conventional and/or AI methods, for reliable and efficient segmentation of almost all solid tumors, as well as tissues and organs at various sites on CT and MR images
Computer programs to ensure proper image quality for QIB development and qualification
Radiomics and CNN models for diagnosis, prognosis, and response prediction/assessment of cancers and neurological diseases.   
Visit the Columbia Technology Ventures website to learn more about our available technologies.
Press Releases
3D Segmentation of Solid Tumors on CT/MRI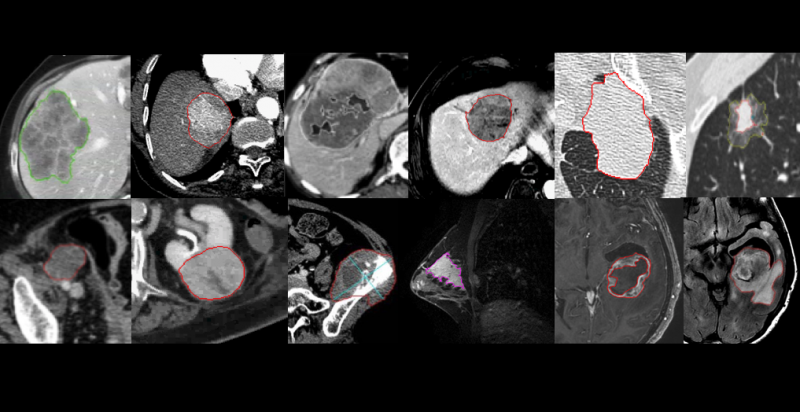 3D Segmentation of Organs and Tissues on CT/MRI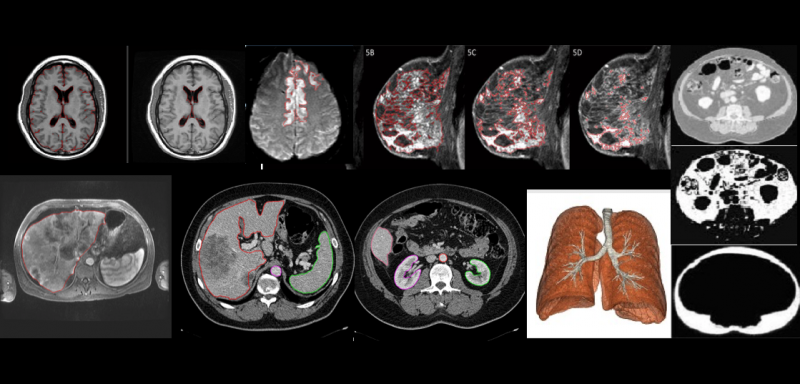 Lung Lesion Segmentation
Lymph Node Segmentation
Liver Lesion Segmentation