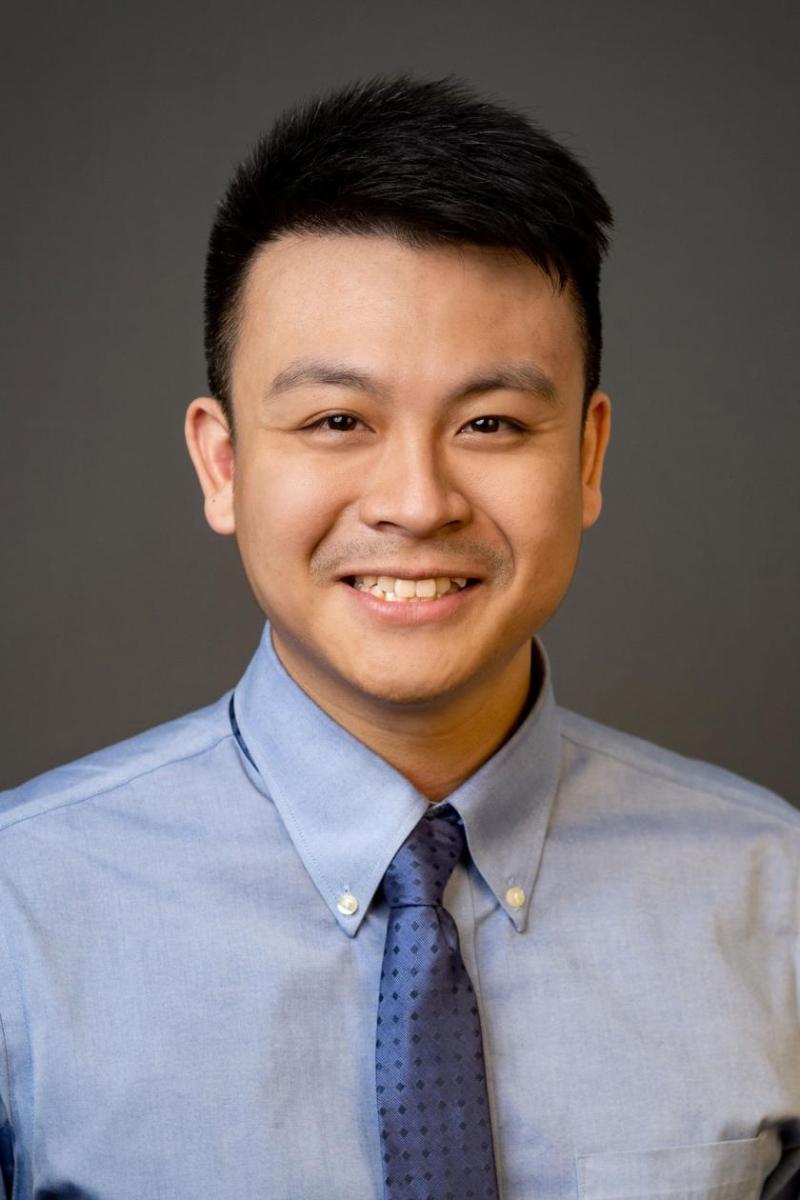 Overview
Yucheng Liu is an MRI physicist in the Department of Radiology at Columbia University Irving Medical Center (CUIMC) and NewYork-Presbyterian. He also serves as the MR safety expert (MRSE) at CUIMC, the Neurological Institute of New York, ColumbiaDoctors Midtown and ColumbiaDoctors Tarrytown.
Mr. Liu received his MS degree in medical physics from Columbia University and completed his imaging residency at CUIMC. His clinical interests are MR physics, advanced MRI techniques, MRI risk assessment for patients with active implants (pacemaker and neurostimulator), and MRI protocols optimization. He is interested in artificial intelligence and his research is focused on developing deep-learning based computer-aided diagnosis frameworks that include organ segmentation, prognosis prediction, and disease classification.
Academic Appointments
Associate in Radiology (Physics) at CUMC
Credentials & Experience
Education & Training
MS, Columbia University
Residency: NewYork-Presbyterian/Columbia University Irving Medical Center
Research
Selected Publications
Liu Y, Liu Y, Vanguri R, Litwiller D, Liu M, Hsu HY, Ha R, Shaish H, Jambawalikar S. 3D Isotropic Super-resolution Prostate MRI Using Generative Adversarial Networks and Unpaired Multiplane Slices. J Digit Imaging. 2021. doi: 10.1007/s10278-021-00510-w. Epub 2021 Sep 10. PMID: 34519954; PMCID: PMC8555005.

Liu M, Vanguri R, Mutasa S, Ha R, Liu YC, Button T, Jambawalikar S. Channel width optimized neural networks for liver and vessel segmentation in liver iron quantification. Comput Biol Med. 2020. doi: 10.1016/j.compbiomed.2020.103798. Epub 2020 May 16. PMID: 32658724.

Liu Y, Khosravan N, Liu Y, Stember J, and Shoag  J. Cross-Modality Knowledge Transfer for Prostate Segmentation from CT Scans. Domain Adaptation and Representation Transfer and Medical Image Learning with Less Labels and Imperfect Data. DART 2019, MICCAI 2019. Lecture Notes in Computer Science, 2019. doi: https://doi.org/10.1007/978-3-030-33391-1_8

Abstracts and Presentations

Yucheng Liu, Yulin Liu, Michael Z. Liu, Pawas S. Shukla, Richard Ha, Tim Duong, Sachin R. Jambawalikar, and Tony T. Wong (Nov. 2020) Deep Shoulder CT Image Synthesis from MR via Context-aware 2.5D Generative Adversarial Networks. Abstract accepted for oral presentation at the annual meeting of the International Society for Magnetic Resonance in Medicine (ISMRM), Concord, CA

Yucheng Liu, Yulin Liu, Joseph Stember, Jonathan Shoag, Michael Z. Liu, and Sachin Jambawalikar (Jul. 2019) Transfer learning from MRI to CT for prostate segmentation using 2.5D Res-Unet. Abstract accepted for oral presentation at the annual meeting of the American Association of Physicists in Medicine (AAPM), 1631 Prince Street, Alexandria, VA

Yucheng Liu, Yulin Liu, Daniel Litwiller, Rami Vanguri, Michael Z Liu, Richard Ha, Hiram Shaish, and Sachin Jambawalikar (Nov. 2018) 3D Super-resolution Prostate MRI using Generative Adversarial Networks and unpaired data.  Abstract accepted for oral presentation at the annual meeting of the International Society for Magnetic Resonance in Medicine (ISMRM), Concord, CA

Michael Z Liu, Richard Ha, Rami Vanguri, Yucheng Liu, Tim Duong, and Sachin Jambawalikar (Nov. 2018) Effect of Data Augmentation on Sample Size Planning for Classification Models. Abstract submitted for the annual meeting of the International Society for Magnetic Resonance in Medicine (ISMRM), Concord, CA