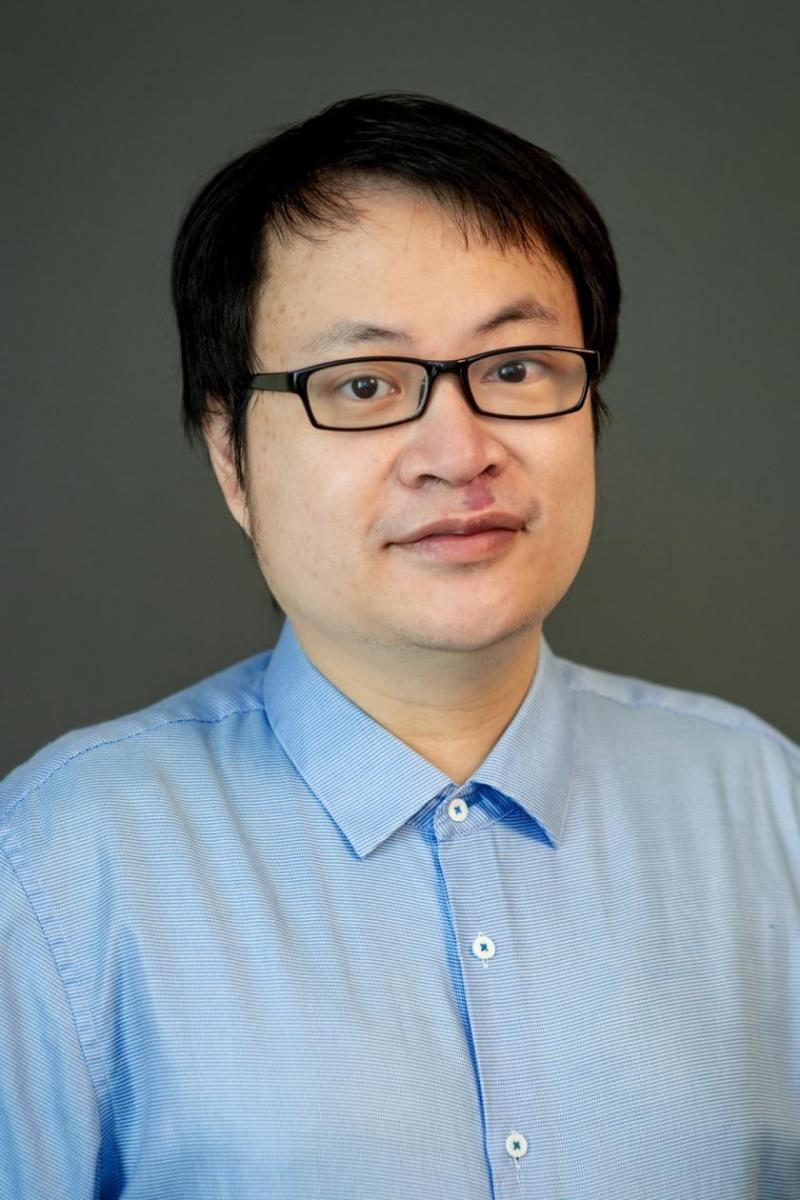 Overview
Lu Lin has been an associate research scientist in the Department of Radiology's Computational Image Analysis Laboratory since 2016. He graduated from Shanghai Jiao Tong University and received his PhD in biomedical engineering in 2013, and then worked as a postdoctoral research scientist at Columbia University from 2013 to 2016. His research interests include medical image processing, data mining, and machine learning. He has published over 50 research papers in a number of outstanding journals, including European Radiology, Journal of the National Cancer Institute, Annals of Oncology, Journal of IEEE Transactions on Biomedical Engineering, Medical Physics, etc.
Academic Appointments
Associate Research Scientist in the Department of Radiology
Credentials & Experience
Education & Training
BS, 2006 Shanghai Jiao Tong University, Shanghai, China
PhD, 2013 Shanghai Jiao Tong University, Shanghai, China
Honors & Awards
2009: Fu Di first class scholarship for excellent PhD student awarded by Shanghai Jiao Tong University
Research
Grants
1. Integrating Radiomics into S0819 and Lungmap, Biomarker Driven Clinical Trials for Lung Cancer.(Federal Gov, Jun 2018 to May 2021). Co-Investigator.
2. VolPACT Volumetric CT, Improving Metrics for Phase II Analysis of Clinical Trial results. (Federal Gov, Jan 2015 to Dec 2020).Co-Investigator.
3. Informatics Tools for Optimized Imaging Biomarkers for Cancer Research & Discovery. (Federal Gov, Sep 2014 to Aug 2019).Co-Investigator.
4.Quantitative Volume and Density Response Assessment Sarcoma and HCC as a Model. (Federal Gov, Sep 2011 to Aug 2017).Co-Investigator.
5. Studying measurement variability in tumor volume and volume change on MDCT. (Federal Gov, Mar 2011 to Apr 2016).Co-Investigator.
Selected Publications
MEDICAL IMAGE ANALYSIS
Lu L*, Wang D, Wang L, E L, Guo P, Li Z, Xiang J, Yang H, Li H, Yin S, Schwartz LH, Xie C, Zhao B. A quantitative imaging biomarker for predicting disease-free-survival-associated histologic subgroups in lung adenocarcinoma. Eur Radiol. 2020;30(7):3614-23.
Dercle L, Lu L*, Schwartz LH, Qian M, Tejpar S, Eggleton P, Zhao B, Piessevaux H. Radiomics Response Signature for Identification of Metastatic Colorectal Cancer Sensitive to Therapies Targeting EGFR Pathway. J Natl Cancer Inst. 2020;112(9):902-12.
Lu L*, Sun SH, Yang H. Radiomics prediction of EGFR status in lung cancer—our experience in using multiple feature extractors and the Cancer Imaging Archive data. Tomography. 2020;6(2):223.
Mokrane FZ, Lu L*, Vavasseur A, Otal P, Peron JM, Luk L, Yang H, Ammari S, Saenger Y, Rousseau H, Zhao B, Schwartz LH, Dercle L. Radiomics machine-learning signature for diagnosis of hepatocellular carcinoma in cirrhotic patients with indeterminate liver nodules. Eur Radiol. 2020;30(1):558-70.
Dercle L, Fronheiser M, Lu L, Du S, Hayes W, Leung D, Roy A, Schwartz L, Zhao B. Radiomic signatures for identification of tumors sensitive to nivolumab or docetaxel in squamous non-small cell lung cancer (sqNSCLC). J Annals of Oncology. 2019;30:v773.
Xu Y, Lu L*, E LN, Lian W, Yang H, Schwartz LH, Yang ZH, Zhao B. Application of Radiomics in Predicting the Malignancy of Pulmonary Nodules in Different Sizes. AJR Am J Roentgenol. 2019;213(6):1213-20.
Lu, L*, Y. Liang, L.H. Schwartz, and B. Zhao, Reliability of Radiomic Features Across Multiple Abdominal CT Image Acquisition Settings: A Pilot Study Using ACR CT Phantom. Tomography, 2019. 5(1): p. 226.
Chen, A., L. Lu*, X. Pu, T. Yu, H. Yang, L.H. Schwartz, et al., CT-Based Radiomics Model for Predicting Brain Metastasis in Category T1 Lung Adenocarcinoma. American Journal of Roentgenology, 2019: p. 1-6.
L. Lu*, R.C. Ehmke, L.H. Schwartz, and B. Zhao, Assessing agreement between radiomic features computed for multiple CT imaging settings. PloS one, 2016. 11(12): p. e0166550.
Zhao, B., Y. Tan, W.-Y. Tsai, J. Qi, C. Xie, L. Lu, et al., Reproducibility of radiomics for deciphering tumor phenotype with imaging. Scientific reports, 2016. 6: p. 23428.
BIOINFORMATICS
L. Lu*, X.-H. Shi, S.-J. Li, Z.-Q. Xie, Y.-L. Feng, W.-C. Lu, et al., Protein sumoylation sites prediction based on two-stage feature selection. Molecular diversity, 2010. 14(1): p. 81-86.
L. Lu*, B. Niu, J. Zhao, L. Liu, W.-C. Lu, X.-J. Liu, et al., GalNAc-transferase specificity prediction based on feature selection method. Peptides, 2009. 30(2): p. 359-364.
BOOK CHAPTER
L. Lu*, Schwartz LH, Zhao B. Quantitative imaging using CT. Radiomics and Radiogenomics: Technical Basis and Clinical Applications: CRC Press; 2019.
* Indicates first- / co-first- / corresponding author
For a complete list of publications, please visit Google Scholar.